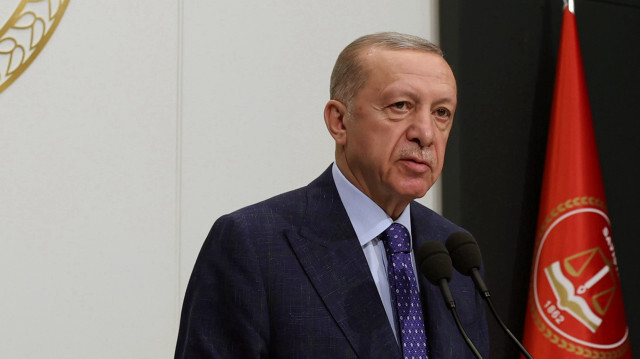 As the Turkish Republic prepares to celebrate its centennial on Oct. 29, President Recep Tayyip Erdogan on Wednesday said the country's "Century of Türkiye" vision is a "comprehensive roadmap."
"As we leave the first century of our republic behind, we are sailing to new horizons. We want to make this important anniversary the starting point of a brand new vision that will mark our next century. This is called the Century of Türkiye," said Erdogan, fresh from a reelection win, and due soon to take his oath of office for another term as president.
"The Century of Türkiye is a comprehensive roadmap that will carry our country above the level of contemporary civilizations," Erdogan said at an event marking the 161st anniversary of the Turkish Court of Accounts in the capital Ankara.
Erdogan said he will not rest until Türkiye reaches its goals, and without leaving the country to future generations ensuring they can live happily and prosperously.
"For this, it is very important to establish harmonious cooperation between the executive, the legislature, the judiciary, and the organs of the state," he added.
Erdogan has stressed the efficiencies of the presidential system of government, adopted in Türkiye in 2017, in making the government work smoothly in coordination.
Last year, Erdogan unveiled its "Century of Türkiye" vision which includes a series of programs, projects, and targets as the country prepares to mark its 100th anniversary this fall.
4 months ago