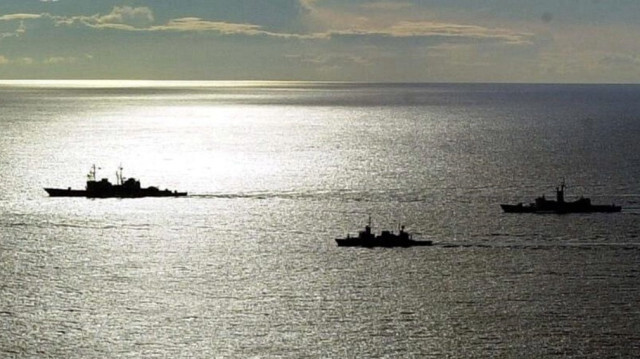 Chinese President Xi Jinping met with his Philippine counterpart Ferdinand Marcos Jr. on the sidelines of the Asia-Pacific Economic Cooperation (APEC) summit in San Francisco, California.
During their meeting Friday, Marcos and Xi agreed that the dispute between the Philippines and China over the South China Sea should not be the sole determiner of their countries' bilateral relations, the Philippine Star newspaper reported.
"We were in agreement that the problems that we have in the South China Sea with China should not be the defining element of our relationship," Marcos said in an interview with the newspaper following the meeting.
Emphasizing the need for dialogue to prevent an escalation of tensions over sovereignty disputes in the region, Marcos said that "issues persist, and it is necessary to maintain communication to avoid conflicts."
He said that during the meeting, he spoke of the difficulties faced by Filipino fishermen due to China's interventions.
Filipino fishermen have complained that Chinese coast guard and maritime ships have been preventing them from fishing in parts of the Philippines' exclusive economic zone.
Frequent run-ins between Chinese and Filipino ships have occurred in recent months in areas where the two countries are in conflict over sovereignty.
The Philippines has a long-running dispute with China over the mineral-rich South China Sea while Japan and China have been asserting territorial claims in the East China Sea, which has long been a point of tension between these countries.
12 days ago