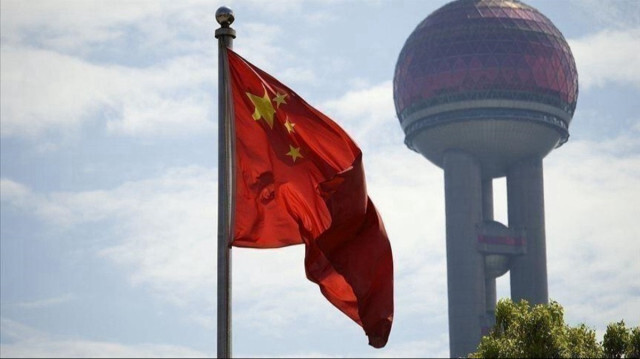 China's top diplomat Tuesday said Beijing will play a "constructive role" in the success of the Asia-Pacific Economic Cooperation (APEC) meeting scheduled to be held later this year in the US.
Foreign Minister Wang Yi, however, stopped short of confirming whether Chinese President Xi Jinping will attend the APEC Economic Leaders' Meeting, which will be held in San Francisco in November.
"As the largest developing country and an important member of APEC, China is willing to play a constructive role in the success of this year's APEC meeting," Wang told a news conference in Beijing, state media reported.
The APEC meeting is "supposed to be a stage for promoting cooperation, instead of a wrestling ground for provoking confrontations," he added.
Wang was speaking to reporters after he released China's white paper titled A Global Community of Shared Future: China's Proposals and Actions.
About the APEC, the top diplomat expressed hope that the US "can be keenly aware of its duty as the host and showcase openness, fairness, inclusiveness and responsibility to create more favorable conditions for the smooth convocation of the meeting."
Whether Xi will attend the APEC or not, Wang said China "is in communication with relevant parties and we will make an official announcement in due course."
While introducing the white paper, he called for rejecting "small yards and high fences" and opposing "decoupling" and cutting ties, resisting protectionism and unilateral sanctions in order to build a fair, reasonable and transparent international trade system.
The white paper noted that globalization is "not an option, it is the reality and the way of life."
It links the progress of China with the outside world and "vice versa."
"To build a global community of shared future is to pursue openness, inclusiveness, mutual benefit, equity, and justice. The goal is not to replace one system or civilization with another. Instead, it is about countries with different social systems, ideologies, histories, cultures and levels of development coming together to promote shared interests, shared rights, and shared responsibilities in global affairs," it added.
"Democracy is not Coca-Cola, tasting the same across the world as the syrup is produced in one single country. Democracy is not an ornament, but a solution to real problems," the white paper said.
#
Asia-Pacific Economic Cooperation
2 months ago