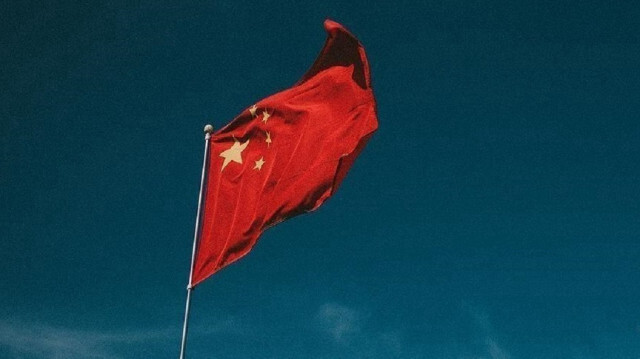 Vowing "countermeasures," China on Wednesday said any meeting between Taiwan's President Tsai Ing-wen and the US official during the former's "transit" to central America "undermines peace across Taiwan Strait."
If Tsai contacts US House Speaker Kevin McCarthy, "it will be another provocation that seriously violates the one-China principle and undermines China's sovereignty and territorial integrity as well as peace and stability across the Taiwan Strait," said Zhu Fenglian, spokeswoman for the Taiwan Affairs Office of the State Council.
Zhu said China "firmly opposes Tsai Ing-wen's planned 'transit' visit to the US," a transcript of her press briefing read.
Beijing will "take resolute countermeasures" against such an event, she added.
Tsai, 66, left the capital Taipei for a 10-day trip to Central America today.
"Through this visit, I will express my gratitude to diplomatic partners for their support of Taiwan," said Tsai at Taoyuan International Airport in Taipei before flying out of the island nation.
Reports have claimed that the president of the island nation may meet McCarthy in California after she returns from Guatemala and Belize at the end of her trip.
Tsai will make her first stopover in New York before flying down south to central America.
"The 'transit' by the Taiwan leader is essentially a provocative act of 'relying on the United States to seek independence,' and the US side is urged to strictly abide by the one-China principle and the three China-US joint communiques, and take concrete actions to fulfill the solemn commitment of not supporting 'Taiwan independence'," Chinese public broadcaster CGTN quoted Zhu.
China considers Taiwan a "breakaway province" while Taipei has insisted on its independence since 1949.
Beijing has vehemently opposed any official contact between Washington and Taipei.
Calling out Taiwan President Tsai Ing-wen's "transit" through the US towards central America, the Chinese Foreign Ministry Wednesday charged the US with "creating" trouble by "supporting secessionists."
"The true intention of the regional leader of Taiwan's transit in the US is to advocate for 'Taiwan independence'," said Mao Ning, spokeswoman for China's Foreign Ministry.
Mao was responding to the Taiwan president's 10-day trip to central America which begins today.
"Past mistakes can't excuse today's mistakes. It's not China that is overreacting but the US that connives and supports secessionists to create trouble," Mao said, according to the Chinese daily Global Times.
"China firmly opposes any form of official contact between the US and Taiwan, opposes the transit of Taiwan regional leader in the US in any excuse and pretext, and opposes any form of contact between the US and DPP authorities, which violates the one-China principle," said the Chinese official, referring to island nation's ruling Democratic Progressive Party.
Tsai told reporters at the airport her trip aims to "demonstrate Taiwan's determination to deepen exchanges with its Central American allies."
Her delegation would also "explore possibilities for further cooperation with Taiwan's allies and partners in the areas of agriculture, public health, women's empowerment, the digital economy, and supply chain security," she added.
The unannounced trip to Taiwan by McCarthy's predecessor Nancy Pelosi last August triggered an unprecedented response from China which launched military operations around Taiwan, an island nation of around 24 million sitting across the Taiwan Strait, in southern mainland China.
China sent 16 aircraft and four vessels around Taiwan on Wednesday as Tsai flew out for her first overseas trip in the past three years as the COVID-19 pandemic had forced border closures.
Taiwan's Defense Ministry said 11 of the Chinese aircraft had entered the southwest Air Defense Identification Zone which Beijing does not recognize.
The US has supplied arms and weaponry to Taiwan worth billions of dollars in recent years.
2 months ago