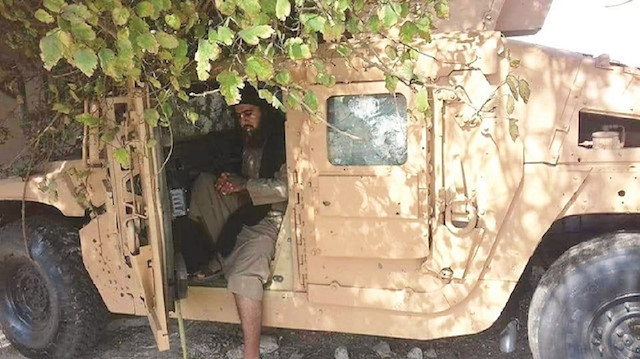 A total of 140 Daesh terrorists were granted new I.D.s, names and passports by the CIA, as part of a covert operation by the U.S. to exfiltrate the terrorists from the region through Iraq.
At least 2,000 Daesh terrorists were questioned by the CIA in camps belonging to the terrorist Kurdistan Workers' Party (PKK) before being granted new identification.
Interrogations were carried out in special "questioning stations" set up by the U.S. in Syria and Iraq, where Daesh terrorists are regularly visited by French, Israeli and British intelligence agents.
The stations are heavily guarded by U.S. troops and civilians are barred from entering as the CIA continues to question "certain" Daesh terrorists.
According to information obtained by Yeni Şafak daily, Daesh leader Abu Bakr al-Baghdadi is currently in the custody of U.S. forces, confirming the authenticity of the photo taken of the elusive leader atop a U.S. armored vehicle.
The Daesh terrorist group currently controls only two percent of territory in Syria.
The U.S.-backed YPG/PKK terrorist group, meanwhile, controls some 28 percent of Syrian territory and some 70 percent of the country's oil fields.
The Assad regime controls some 60 percent of the country whereas the armed anti-regime and opposition groups hold only roughly 10 percent.
Syria has only just begun to emerge from a devastating conflict that began in 2011 when the Assad regime cracked down on demonstrators with unexpected ferocity.
Hundreds of thousands of civilians have been killed or displaced in the conflict, mainly by regime airstrikes targeting opposition-held areas.
5 years ago