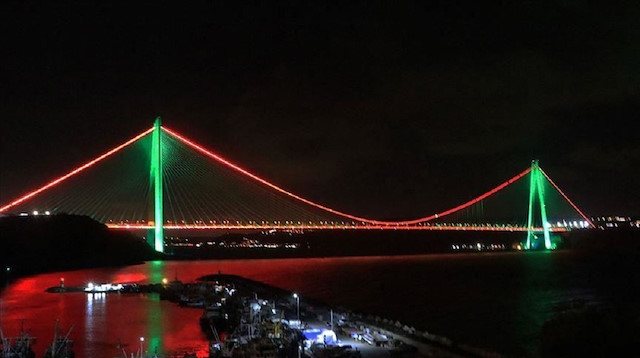 A number of landmarks in Istanbul, Turkey's largest city, were illuminated in green and red Monday to mark the 100th anniversary of Afghanistan's independence.
They included the Yavuz Sultan Selim Bridge and Fatih Sultan Selim Bridge spanning the Bosphorus.
Aug. 19 commemorates the end of British control over the country's foreign policy after three Anglo-Afghan Wars in the 19th and 20th centuries that also compelled the then-Afghan rulers to acknowledge the Durand Line as a border between Afghanistan and then-British India.
The bridges' specially colored lighting will continue through dawn.