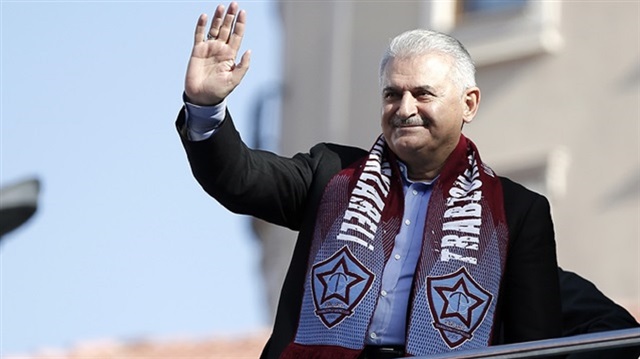 Turkish Prime Minister Binali Yıldırım gave the signals of the constitutional change with the support of Nationalist Movement Party (MHP).
Yıldırım recalled their determinism to replace the governmental system by switching to the presidential system.
"Constitutional change and the presidential system are our priorities for the sake of the Turkish nation, Yıldırım said.
The Turkish PM also touched upon the counterterrorism efforts of Turkey.
"246 people were martyred during the coup bid of July 15. We are determined to fight against the terrorist groups by using all our efforts," he said.
Turkey has been intensively fighting against terrorist groups, three in particular: the Kurdistan Workers' Party (PKK), Daesh and FETÖ.
Turkey has been conducting operations against the three terrorist groups across the country; along with the ongoing airstrikes against PKK in northern Iraq and the ongoing Euphrates Shield operation against the terrorist elements in Syria.
The PKK and Daesh are recognized as terrorist organizations in the U.S., EU and Turkey; however, so far only Turkey considers FETÖ as being a terrorist organization. Turkey has been explaining to western countries, especially during the recent UN meeting, the grave danger that the Fetullah Terrorist Organization, or FETÖ, poses to many countries and has been providing evidence to the U.S. in order to extradite to Turkey the mastermind of the July 15 coup attempt, Fetullah Gülen.