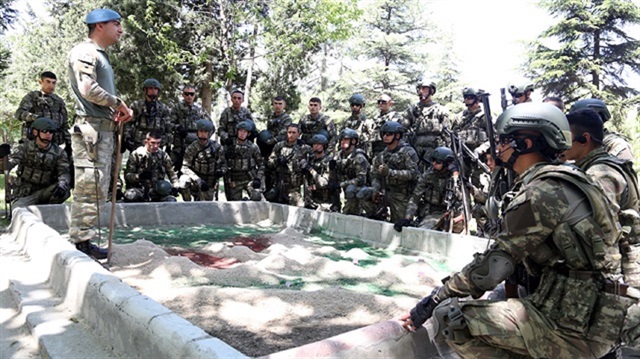 Turkey's Foreign Ministry on Friday made a statement on its official website, regarding the agreement on Idlib at the Astana summit between Russia, Iran and Turkey on Sept. 15.
"Turkey, as the guarantor of the opposition, had a determining role in realizing the agreement, considering the approach and evaluations of the opposition groups in the field, during the negotiation process regarding the de-escalation zone in Idlib," the statement read.
The statement also said that observers from the three countries will be deployed at the check and observation points to be established in safe zones that forms the borders of the de-escalation zones in Idlib.
Turkey, Russia and Iran will deploy 500 observers each to Idlib, according to reports.
Seventh meeting at the end of October
Kazakh Foreign Minister Kairat Abdrakhmanov stated that the seventh Astana meeting will be held at the end of October.
The zones where controlling forces will be deployed are set to be determined in the upcoming technical meetings, sources said. The borders of the de-escalation zone in Idlib was also decided in the Astana meeting.
Syria has been locked in a vicious civil war since early 2011, when the Assad regime cracked down on pro-democracy protests. Since then, more than 250,000 people have been killed and more than 10 million were displaced, according to the UN.