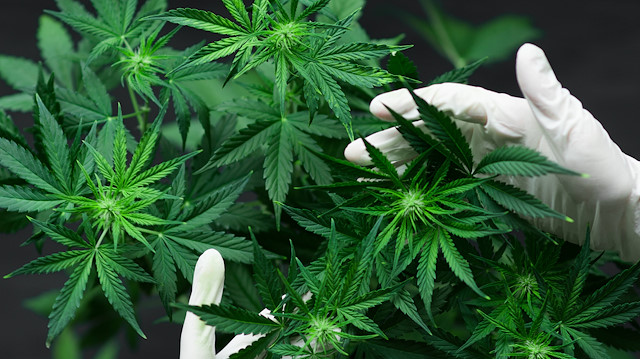 Turkey could earn $100 billion from controlled cannabis production through 2030, said the head of the Cannabis Institute of the Center for Eurasian Strategic Studies (ASAM) on Thursday.
The country could use the cannabis plant to produce textile materials, paper, biodiesel, electricity (with biomass), biodegradable polymers, and all types of plastics, Erdem Ulas told Anadolu Agency.
He said cannabis is also used in the medical industry -- such as cancer treatment -- and the Turkish economy could benefit from this.
"Extrapolating from the cannabis leaf's price of €15 million [$17 million] per ton, we could earn €1.5 billion [$1.7 billion] by exporting 100 tons of [cannabis] oil," he said.
Over the last 8,000 years of human history, cannabis has had a variety of uses, he underlined.
The ancient Sumerians called the plant "the miracle from the presence of the God," he said.
Mentioning rising paper prices in Turkey, Ulas stressed that the country could produce paper from cannabis rather than trees.
"Cannabis has 85 types of cellulose and it can be recycled eight times," he said.
He also said a number of countries worldwide already produce cannabis, including France, the Netherlands, Canada, and the U.S.
"The U.S. expects $71 billion in income from cannabis by 2025," he added.
President Recep Tayyip Erdogan recently announced that 19 Turkish cities were authorized for cannabis seeding.
Since the 1990s, cannabis seeding has been limited in order not to allow the production of marijuana.
Cannabis is used in several industrial fields such as automotives, wood, construction, textiles, cosmetics, biodiesel, food, and paper.