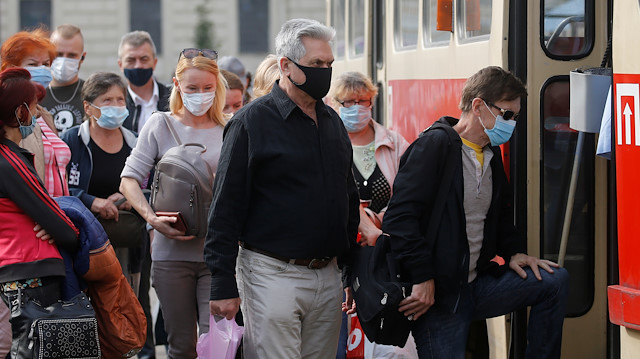 Health authorities in Eurasian and Central Asian countries on Tuesday reported new coronavirus cases, related deaths and recoveries.
The world's death toll from the novel infection, meanwhile, crossed one million, a development the UN secretary general termed "mind-numbing" and "an agonizing milestone."

- Ukraine
The death toll in Ukraine reached 4,065 with 69 more fatalities reported over the past 24 hours.
Confirming another 3,627 cases, the tally of cases reached 204,932, with 90,250 recoveries.
Over 114,000 patients remain under treatment.

- Georgia
With 314 new cases and 270 more patients regaining health, the caseload reached 5,907, including 2,324 recoveries and 33 deaths.

- Uzbekistan
As many as 292 more people contracted the virus, taking the total number of cases to 56,068.
The death toll rose to 460 with one new fatality.
Some 142 patients also recovered, bringing the count to 52,466.

- Kyrgyzstan
Kyrgyzstan reported 167 more cases, pushing its total to 46,522.
The death toll remains at 1,064, while the number of recoveries stands at 42,761 with 142 additions.

- Kazakhstan
In Kazakhstan, 58 new infections raised the overall count to 107,833.
Recoveries increased by 69 to reach 102,805, while three new fatalities brought the death toll to 1,728.
*Writing by Havva Kara Aydin in Ankara