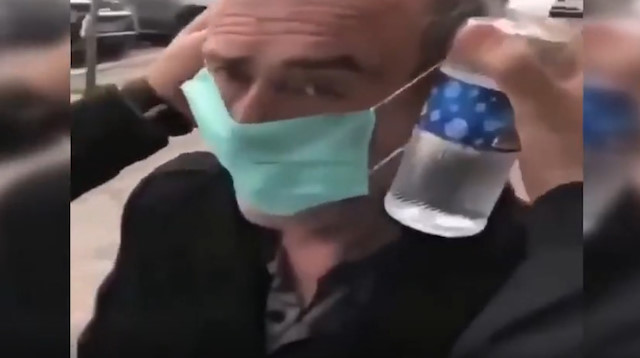 A crude youth in Turkey who insulted and abused an 80-year-old man by forcing him to wear a face mask and poured cologne over his head amid fears of a coronavirus spread was arrested by police on Tuesday.
M.T.E. was with his friends when he pretended to be a police officer and recorded their assault of the old man, uploading it onto social media, which led to user complaints and his eventual apprehension.
"We found one of the infected," says one of the perpetrators in the video.
Nasty incidents targeting senior citizens, especially by social media users, have begun popping up after the Turkish Interior Ministry imposed a curfew on citizens aged 65 and above as a part of measures to curb the pandemic.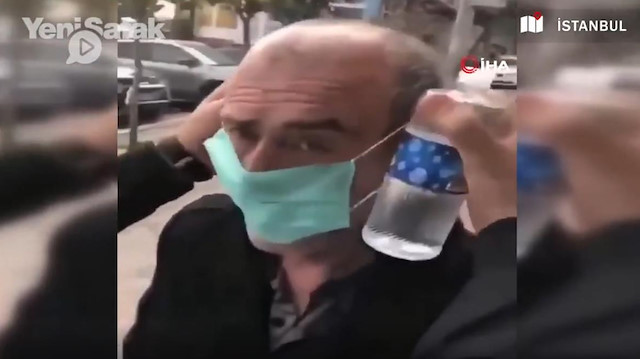 Turkey confirmed seven more deaths from the coronavirus late Tuesday, bringing the total number of fatalities to 44.
After emerging in Wuhan, China last December, the coronavirus, officially known as COVID-19, has spread to at least 169 countries and regions, according to data compiled by U.S.-based Johns Hopkins University.
Out of more than 417,000 confirmed cases, the death toll now exceeds 18,600, while nearly 108,000 have recovered.