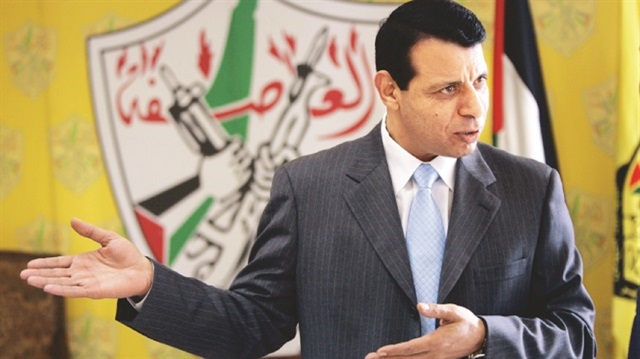 Mohammed Dahlan, who is known as the "the assassin of the Middle East", established a terror camp composed of eight thousand people in Egypt. The camp, built in Sinai's peninsula one-and-a-half year ago, is backed by the United Arab Emirates. The terrorists in the camp are trained for immense attacks in the Middle East, particularly in Turkey, Sudan, Libya and Qatar. The camps first objective, where assault teams are trained by terrorist Abu Hafs, who formed the Libyan structure of Daesh, is to occupy Gaza.
GAZA, DAHLAN'S FIRST TARGET
Mohammed Dahlan, according to his plan, would create the perception that the "Daesh terror organization occupied Gaza", by striking Israel-held regions with missiles after deploying Daesh teams in Gaza, and organizing a set of terror attacks. Simultaneously assassinating a number of high level persons in Egypt and Gaza is also a part of the plan. Dahlan aimed to lay the foundation for Egypt's occupation of Gaza with suicide attacks which would cause great destruction.
TERROR CELL UNITS ESTABLISHED
Mohammed Dahlan's project to occupy the region by defeating Hamas is supported by Fatah Spymaster Teyfik al-Turavi. Some of the people who were involved in crime by Fatah with so-called Daesh operation teams and dismissed from Egypt's Sinai camp were also involved in the plan. The provocation team of 700 people formed terror cell units of eight across Gaza.
ISRAEL TO OCCUPY UNDER THE COVER OF DAESH
After Gaza's occupation, Israel's harassment and occupation will gather pace in some regions, such as Quds, Hebron and Bethlehem. The operations which are planned to be launched in Gaza, and target countries such as Turkey and Qatar by the terrorists trained with the partnership of Mohammed Dahlan, Mohammed bin Zayed Al Nahyan and Abdel Fattah el-Sisi will be supported by SKY News and Gad TV channel. It was reported that around 900 terrorists were sent to the target countries from the camp in Sinai.
UAE SPENDS $700 MILLION
Terrorists were deported to Turkey, Qatar, the Philippines and Libya from the terror camp which was established by the UAE's Crown Prince Mohammed bin Zayed Al Nahyan. He had spent $700 million in the establishment of the camp. Given special operation training, terrorists were raised to organize so-called Daesh attacks.
Interrogation, confession
Visiting Gaza five times during the last six months from the West Bank, Merve al-Misri was tracked by the Hamas intelligence unit. Al-Misri, who was arrested in an operation while visiting a cell structure, was taken into custody with $650 thousand in her possession. The female journalist confessed the plan against Gaza during her interrogation.