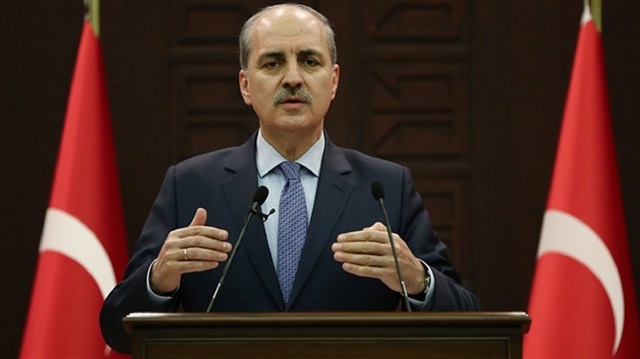 Turkey's Deputy Prime Minister Numan Kurtulmuş has said Turkey has not entered a war through the Euphrates Shield operation into northern Syria, adding that Turkey has no intention of becoming a permanent power there.
"Every party involved, including the Damascus government, was aware of the Euphrates Shield operation. Russia informed them, we are sure about that," he said.
"Turkey is not an occupying country. Turkey is not entering a war. The only purpose was to disable Kurdistan Workers' Party (PKK)-affiliated PYD/YPG to cross west of Euphrates," he added.
The Turkish Armed Forces (TSK) and air forces of the U.S.-led anti-Daesh coalition initiated the operation named "Euphrates Shield" against the terror group on Wednesday.
The operation is on its sixth day, as more villages are retaken from Daesh and the PKK/PYD.
The PKK is listed as a terrorist organization by Turkey, the U.S. and the EU. But Turkey repeatedly said it considers also the PKK-affiliated People's Protection Units (YPG) as a terrorist group.