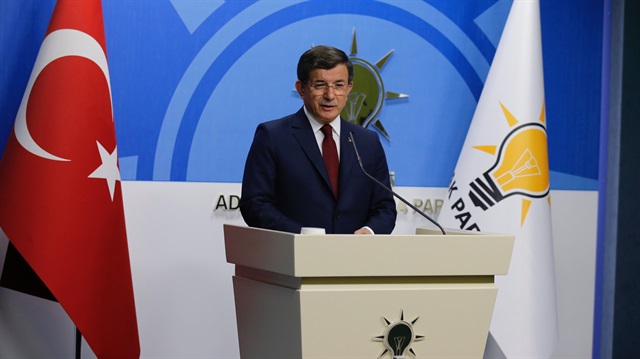 In a speech in Ankara, Davutoğlu said he had kept the AK Party and the government intact during a tumultuous period in Turkey. He said no-one should worry because "strong" AKP government would continue.
"I decided not to be a candidate again. I have not requested any position so far," said Davutoğlu after a critical meeting with Turkish President Recep Tayyip Erdoğan.
"I have never defended anything that I didn't believe in and haven't made any bargains for anything with anyone. Also, I want to be sure that my allies are with me. The fate of AK Party is not only the fate of party but also the fate of Turkey. As I said today, I can leave any position instead of breaking heart of any friend of mine or damaging the blessed process and principles of the party," he said.
He also added that he will not allow any infighting among AK Party members, adding no one will be able to hear anything negative about Turkish President Erdoğan.
"I kept the government and party intact during a tumultuous period, as Turkey held elections honorably," said Davutoğlu.
"The parties who were expecting chaos after the June 7 elections were disappointed, as we managed to deal with all the issues including the September 6 - 7 terrorist incidents," he said.
He also said that he took the necessary steps to draft a new constitution, and hoped it would be enacted soon.
Davutoğlu's speech followed the declaration of the party that it will hold an extraordinary congress on May 22.