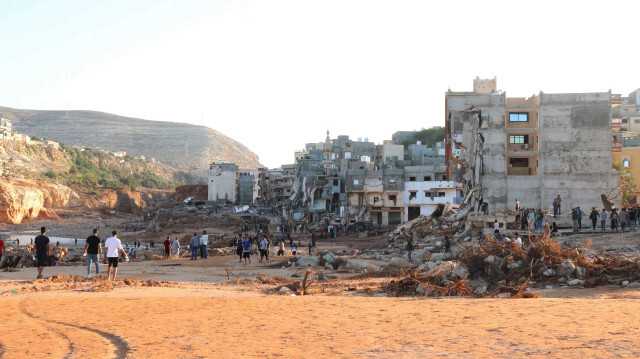 The death toll from devastating floods caused by Storm Daniel in Libya has risen to 6,000, a unity government official said on Wednesday.
Speaking to Anadolu, Saadeddin Abdul Wakil, undersecretary of the unity government's Health Ministry, said that the death toll surged past 6,000, while thousands remain missing.
"The death toll is considered preliminary, and this is a statistic for all the areas affected by the floods, and the city of Derna recorded the largest number," he said, fearing that the death toll will rise in the coming hours.
Government hospitals in the affected areas are almost not operational, Wakil said, adding that efforts are underway to return 10 hospitals and 20 medical centers to operation.
The International Federation of Red Cross and Red Crescent on Monday put the figure of missing people in the floods' wake at 10,000.
Torrential rains from the powerful cyclone swept several areas on Sunday in eastern Libya, most notably Benghazi, Al Bayda and Al-Marj, as well as Soussa and Derna.
3 months ago