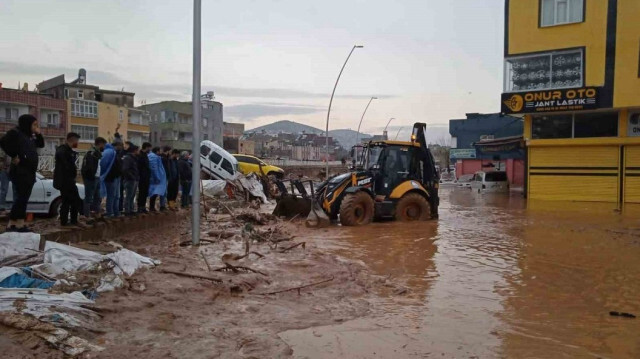 The death toll rose to 16 from Wednesday's flash floods that hit Türkiye's southeastern Adiyaman and Sanliurfa provinces.
According to the Sanliurfa governor's office, at least 14 people lost their lives and two others remain missing in the province after the disaster.
Earlier, Interior Minister Suleyman Soylu said two people in Adiyaman were killed due to flooding.
Heavy downpours caused a river, especially in Adiyaman's Tut district and in Malatya's Dogansehir district, to overflow, causing flooding, Soylu added.
This comes after Adiyaman and Sanliurfa were hit last month by twin massive earthquakes that devastated southern Türkiye and left more than 48,000 dead.
3 gün önce