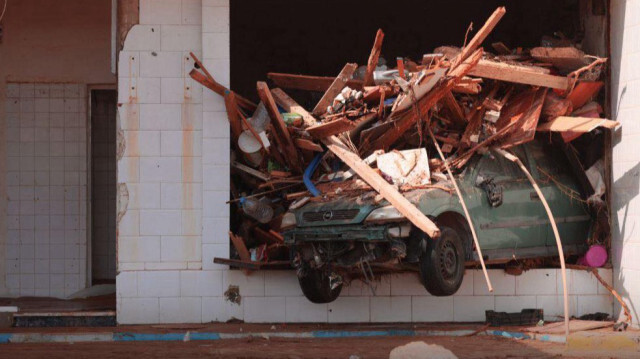 At least 2,800 people have died and many others remain unaccounted for after floods caused by Storm Daniel struck eastern Libya, according to a medical source at the Libyan Red Crescent on Tuesday.
The cities most affected by the catastrophe on Sunday are Derna, Benghazi, Bayda, and Al Marj, as well as Soussa.
"The statistics include all the affected cities that were exposed to floods," the source said, stressing that most people died from drowning or from the collapse of residential buildings.
Around 7,000 families remain stranded in the affected areas, the source said, adding that rescue operations are underway to evacuate them.
The Libyan Red Crescent also lost four of its workers while helping in rescue efforts, while another remains missing, according to the official.
Ossama Hamad, head of the parliament-appointed government, on Monday said the death toll in Derna alone topped 2,000, and thousands were believed missing.
Abdul Hamid Dbeibeh, the head of Libya's Tripoli-based unity government, declared all areas exposed to the storm and floods as disaster zones, and announced three days of national mourning.
3 ay önce