Death toll rises to 33 in eastern Turkey avalanche
So far 75 people reported injured from avalanche, search and rescue efforts ongoing, say authorities
NEWS SERVICE,  
AA  
Thursday 09:27, 06 February 2020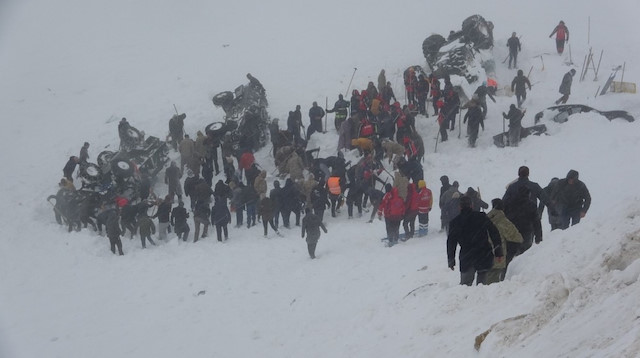 At least 75 people were injured in the disaster
Death toll rose to 33 after rescue workers were buried under an avalanche in eastern Turkey, authorities said on Wednesday.
Disaster and Emergency Management Presidency (AFAD) reported the death toll from Wednesday's avalanche.
At least 75 people were injured in the disaster, Health Minister Fahrettin Koca told reporters in Istanbul.
Mehmet Emin Bilmez, governor of the eastern Van province, said the deceased include civilians, gendarmes, village guards, and firefighters.
Bilmez said that the health conditions of nine of the rescued people were critical, while there was still no information on how many people are buried under the avalanche.
The rescue team members had been searching for survivors from an earlier avalanche in eastern Turkey on Tuesday when they themselves were engulfed by snow.
Bilmez told Anadolu Agency that intense search and rescue efforts are ongoing, and 15 ambulances were sent to the region.
"AFAD and National Medical Rescue Team (UMKE) members were engulfed in an avalanche while looking for those trapped under snow this morning," said Bilmez.
At least five people had been killed in the avalanche on Tuesday. Tuesday's avalanche took place in the Van's Bahcesaray district during bad weather and struck a minibus traveling the Van-Bahcesaray highway.
Ringed by gigantic mountains, Bahcesaray frequently faces harsh winter conditions.
EU, Greece, Georgia send condolences
Meanwhile, Greece, Georgia, and the EU delegation in Turkey conveyed condolences over the avalanche tragedy in Van.
Head of the EU delegation to Turkey Ambassador Christian Berger expressed "deepest sympathies and heartfelt condolences on the loss of lives in the avalanche in Van".
"Our thoughts go out to the people of Turkey, especially to the families of the lost ones," Berger said on Twitter.
"We wish emergency response services success in their rescue effort," he added.
Greek Foreign Ministry said on Twitter: "Deeply saddened by the tragic news of the #avalanche accident in Eastern Turkey."
"We express our heartfelt condolences to the victims' families to the people government of #Turkey. Our thoughts are with the families of the missing the rescue teams fighting to save lives," the ministry added.
Foreign Ministry of Georgia expressed "great sadness and sorrow" over the avalanche tragedy in eastern Turkey.
"We would like to convey our heartfelt condolences, solidarity, and sympathy to the families of victims affected by the avalanche," the ministry added.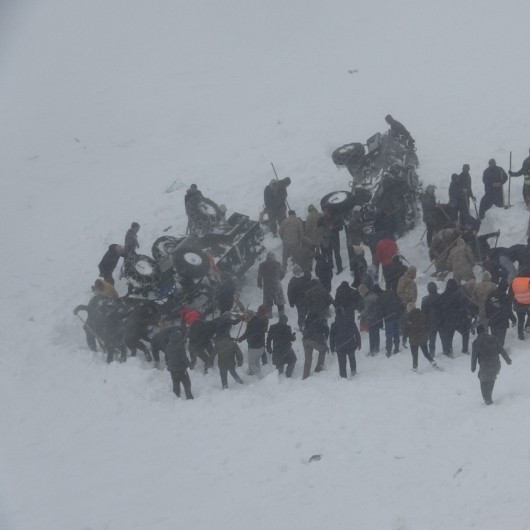 Death toll rises to 33 in eastern Turkey avalanche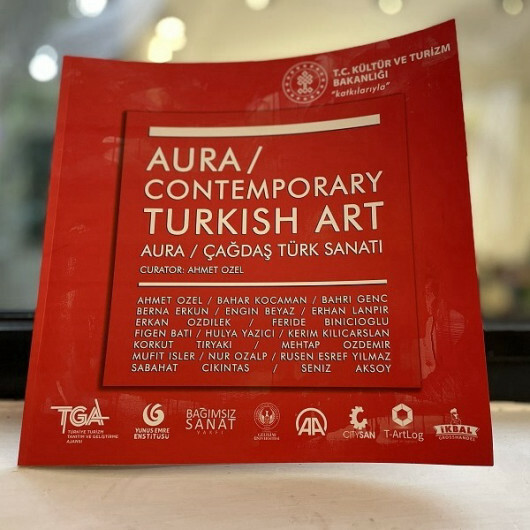 Turkish modern art exhibition opens in Netherlands next week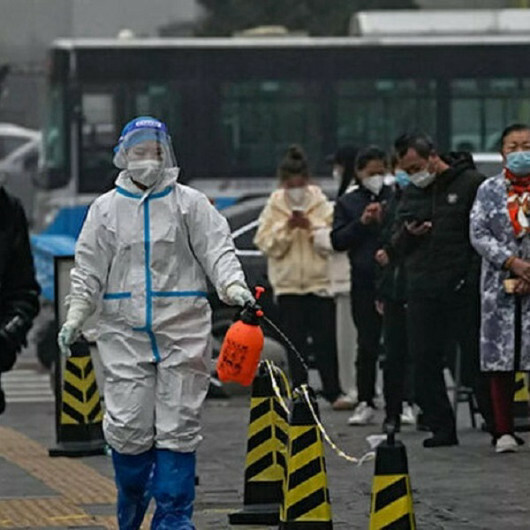 China records over 31,000 new COVID-19 cases, including more than 3,000 with symptoms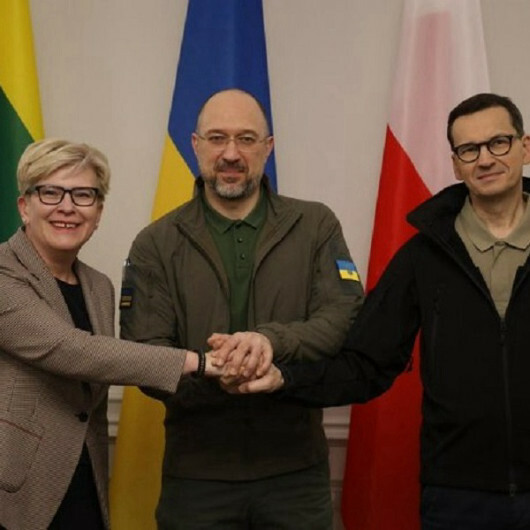 Ukrainian, Lithuanian, Polish premiers meet in Kyiv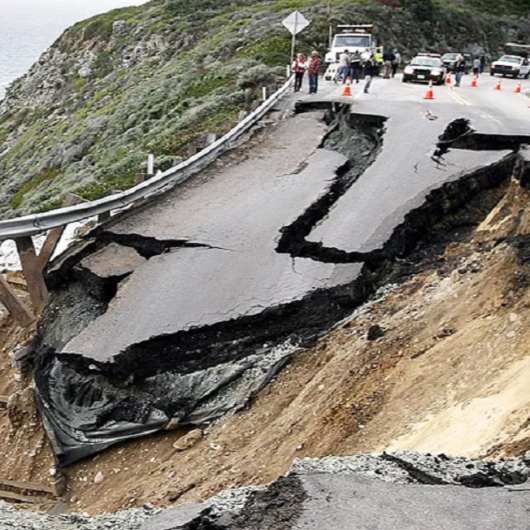 At least eight dead, many missing in landslide on Italy's Ischia island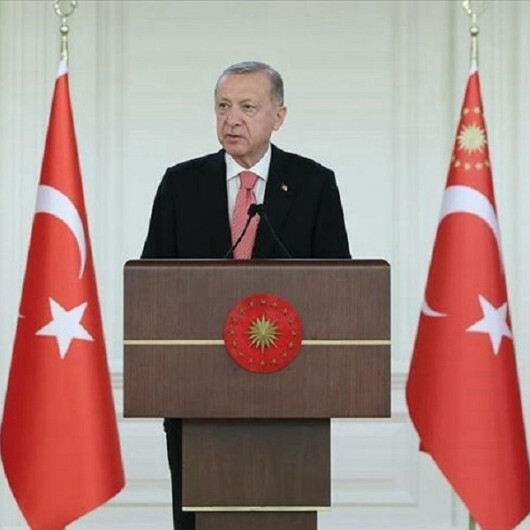 Türkiye determined to make borders safe via anti-terror operations, says Erdogan