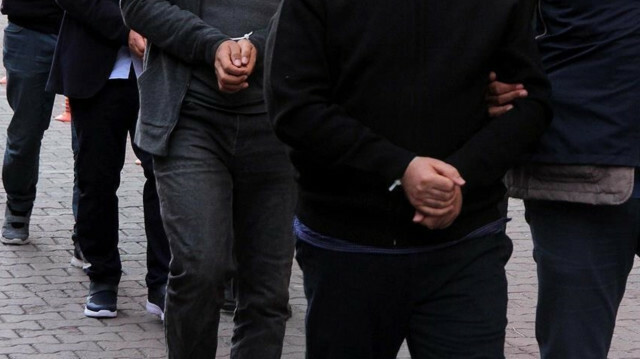 Dozens of people with suspected links to the Fetullah Terrorist Organization (FETÖ) were arrested during anti-terror operations across Turkey on Tuesday.
A total of 13 suspects, including an attorney and a nurse, were nabbed in the southeastern Gaziantep province, according to the local police department. The suspects were accused of trying to recruit university students into their ranks.
In Istanbul, police arrested 10 lawyers that the authorities issued warrants for them to be nabbed. The suspects were found to have worked for the 2013 exam to become judges and prosecutors in a bid to infiltrate into the Turkish judiciary.
Police also seized documents related to the terror group during the raids.
In the western Izmir province, police arrested 12 suspects affiliated with the terror group. The evidence showed that the suspects were seeking to collect money to fund the terror group.
FETÖ and its US-based leader Fetullah Gulen orchestrated the defeated coup of July 15, 2016, in Turkey, which left 251 people killed and 2,734 injured.
Ankara accuses FETÖ of being behind a long-running campaign to overthrow the state through the infiltration of Turkish institutions, particularly the military, police, and judiciary.
*Writing by Ali Murat Alhas in Ankara