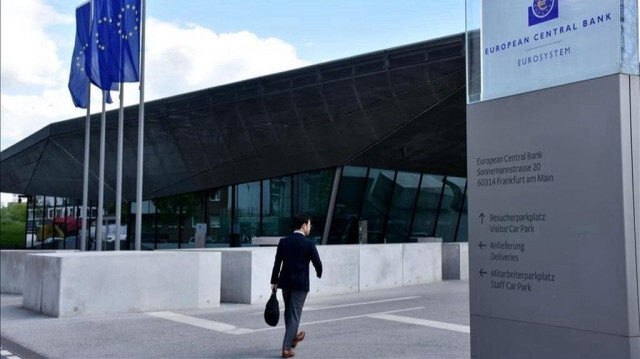 The European Central Bank on Thursday raised its three key policy interest rates by 25 basis points.
Despite the downward trend in inflation, it is projected to remain "too high for too long," the bank said in a statement.
The rates on the main refinancing operations, the marginal lending facility and the deposit facility will be increased to 4.00%, 4.25% and 3.50%, respectively, with effect from June 21.
This was the eighth consecutive rate hike despite the eurozone economy entering a small recession in the first quarter of this year.
The ECB forecast headline inflation to average 5.4% this year, before declining to 3.0% next year and 2.2% in 2025.
According to flash estimates released in June, the euro area annual consumer inflation rate eased to a 15-month low of 6.1% in May, thanks to a decline in energy prices.
The bank slightly cut its GDP growth projections for this year and next year to 0.9% and 1.5%, respectively.
The GDP fell 0.1% in the euro area both in the first quarter of 2023 and in the final quarter of 2022.
6 months ago