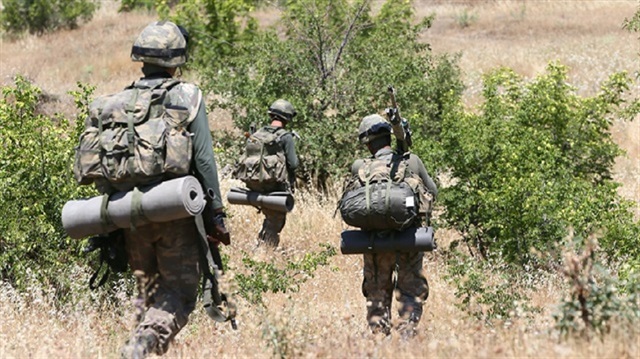 Six Turkish Army soldiers and two village guards were martyred on Thursday following clashes with Kurdistan Workers' Party (PKK) terrorists in the southeastern province of Hakkari, in the context of the ongoing operation against the organization in the region.
Clashes erupted when PKK terrorists attempted to infiltrate rural Derecik from across the border in Iraq.
Six Turkish Army soldiers, including a sergeant, are among those martyred, while four PKK terrorists were neutralized in the aftermath of the operation.
Back-up aerial operations are ongoing in the region.