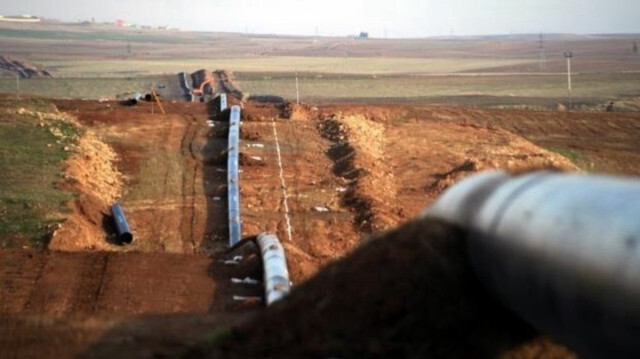 A group of energy companies plan to build a new third pipeline for the Leviathan natural gas field off Israel's coast.
The new pipeline, which will be built by NewMed Energy, Chevron Mediterranean Limited and Ratio Energies, will boost up the production from the Leviathan field, The Times of Israel newspaper reported.
The third pipeline will increase the production capacity from 12 billion cubic meters to nearly 14 billion cubic meters.
It will require an amount of $568 million by the three partner energy companies and is expected to be finalized by 2025.
"The third pipeline project is an initial, significant and important step in expanding Leviathan, the energy anchor in the Eastern Mediterranean," said Yossi Abu, CEO of NewMed Energy.
The Leviathan field was discovered in 2010 and contains a natural gas reservoir of 605 billion cubic meters, according to the three energy companies.
The field supplies gas to Israel's local market, Jordan and Egypt.
5 ay önce