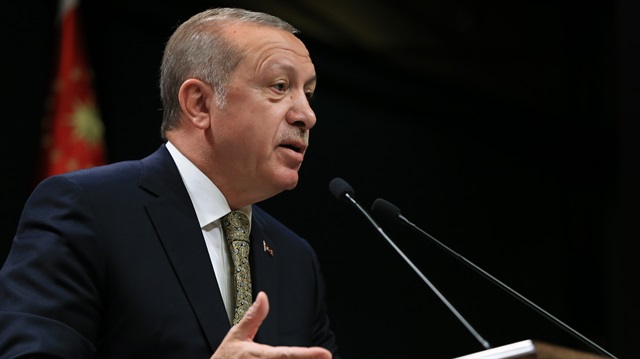 A total of 3,400 terrorists have been "neutralized" since the start of Operation Olive Branch in Syria's northwestern Afrin region, President Recep Tayyip Erdoğan said Tuesday.
"The Turkish military is ensuring our national security with the operation it is conducting successfully. So far, 3,400 terrorists have been neutralized," Erdoğan said.
"The mask of the terrorist organization which uses civilians as live shields and massacres children with booby traps is falling. We are conducting the operation to deliver Afrin to its true owners," he added.
The president reiterated that Turkey did not target civilians in its ongoing operation. "We never targeted civilians. If we did, the Afrin operation would long be completed," he said.
On Jan. 20, Turkey launched Operation Olive Branch to clear YPG/PKK and Daesh terrorists from Afrin, northwestern Syria.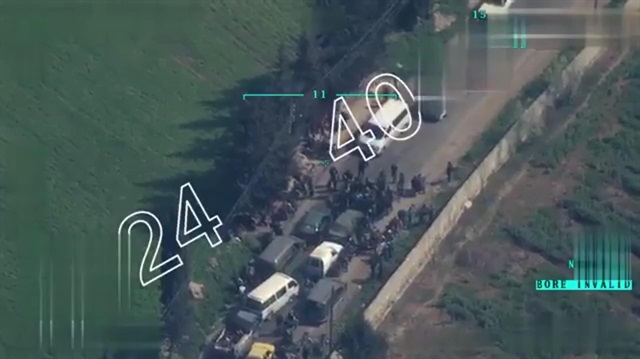 "We will clear Afrin, Manbij and Syria's north of terrorists. We will save the Kurds, Arabs and Turkmens in the region from the oppression of terror groups, and take steps toward the rebuilding of Syria," Erdoğan said.
According to the Turkish General Staff, the operation aims to establish security and stability along Turkey's borders and the region as well as to protect Syrians from terrorist oppression and cruelty.
The operation is being carried out under the framework of Turkey's rights based on international law, UN Security Council resolutions, its self-defense rights under the UN charter, and respect for Syria's territorial integrity, it said.
The military also said only terror targets are being destroyed and that "utmost care" is being taken to avoid harming civilians.