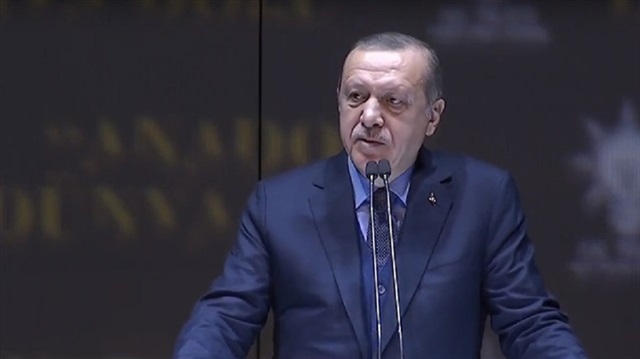 President Recep Tayyip Erdoğan on Monday renewed his criticism of U.S. President Donald Trump to recognize Jerusalem as Israel's capital.
"On the Jerusalem issue, we must take concrete, tangible, visible and result-oriented steps. Where there is no justice, there is oppression, as well as an awakening. Jerusalem will ensure that humanity and all Muslims are awakened!" Erdoğan said at an event at the Presidential Palace Complex in Turkey's capital marking International Migrants Day.
Despite widespread international opposition, U.S. President Donald Trump on Dec. 6 announced his decision to recognize Jerusalem as Israel's capital and said preparations would begin to move the U.S. embassy there.
Turkish President Recep Tayyip Erdoğan then invited leaders of over 50 Muslim nations to Wednesday's OIC meeting in Istanbul to formulate a joint response to Trump's decision.
The OIC communique declared East Jerusalem as Palestine's capital and said that the U.S.'s Jerusalem decision was an announcement of its withdrawal from its role as a sponsor of peace.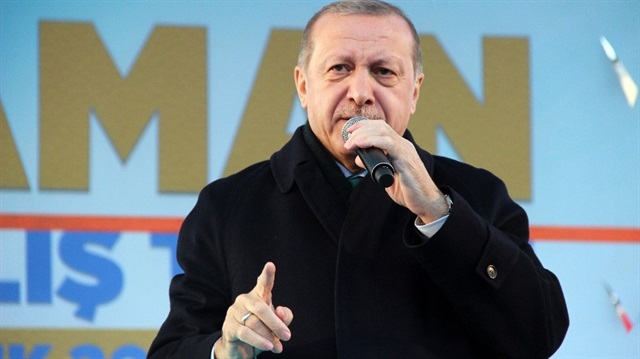 Turkey spends over 30 billion euros for migrants
The president also discussed the migrant deal between Turkey and the EU.
"Turkey hosts almost 4.5 million migrants from across 191 countries. We know the significance of this day very well. The EU pledged to provide Turkey with 6 billion euros in the refugee deal, however only 900 million euros has been transferred. Turkey has spent over 30 billion euros for refugees over the last seven years," said Erdoğan.
"The West views the death of a single person as a tragedy, but the death of millions as mere statistics. It means nothing to them that 1 million people have died in Syria," he added.
Erdoğan reiterated Turkey's pledge to uphold and champion the rights of all migrants and refugees.
"Racist parties in European administration are the harbingers of doom for this region. European ministers have indicated that humanity has died with their comments about dumping migrants into the sea and letting them drown," Erdoğan said.
"Do not mind that migrants are isolated in Europe and the U.S. Those lands were built by migrants. When Jews were expelled from Spain, our ancestors opened their doors to them. When the Polish opposition had nowhere to go, they were welcomed in Istanbul," he added.