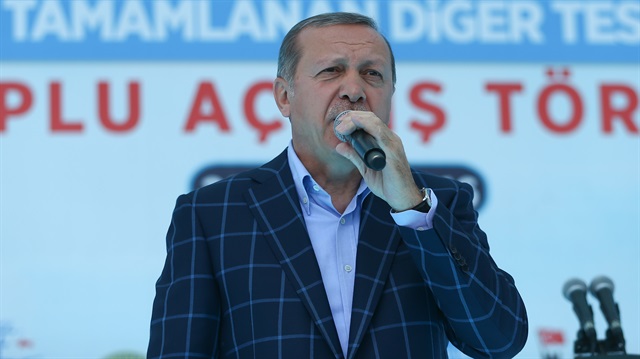 Turkish President Recep Tayyip Erdoğan has condemned the United States (US) soldiers spotted wearing Kurdistan Workers' Party (PKK)-linked People's Protection Units (YPG) terrorists' badges during the operation against Daesh in Raqqa province of Syria.
"I condemn the support of US to YPG. Our NATO allies shouldn't send their troops to Syria, standing with YPG terrorists. The parties claiming that YPG is not PKK should take lessons from us. We are showing the evidence that these two groups are the same. However they are standing on the wrong side," Erdoğan said during his visit to Diyarbakır province to inaugurate 116 government projects.
The Turkish President said that PKK terrorists do not have any other choice but to lay down arms.
"It's will not be enough to lay down weapons. If they do this, they will give coordinates of places where they bury and cement their weapons. If not? They will then have to leave this country," Erdoğan said.
He also criticized People's Democracy Party (HDP) for its failure to give a harsh response to the terrorist group's attacks.
"The political party, backed by PKK, is in Parliament to serve as mouthpiece of PKK. They are trying to escape abroad," he added.