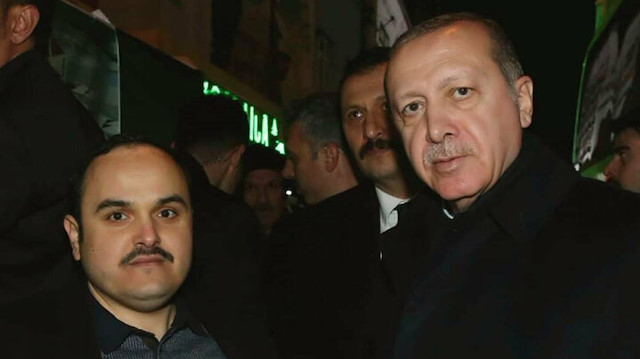 President Recep Tayyip Erdoğan made the day of a Turkish watchmaker by presenting him with his own armwatch bearing the presidential insignia.
Hilmi Uysal had presented Erdoğan with a custom-made table clock and wrist watch, which had been made from a souvenir coin of the failed July 15 coup attempt, two years ago.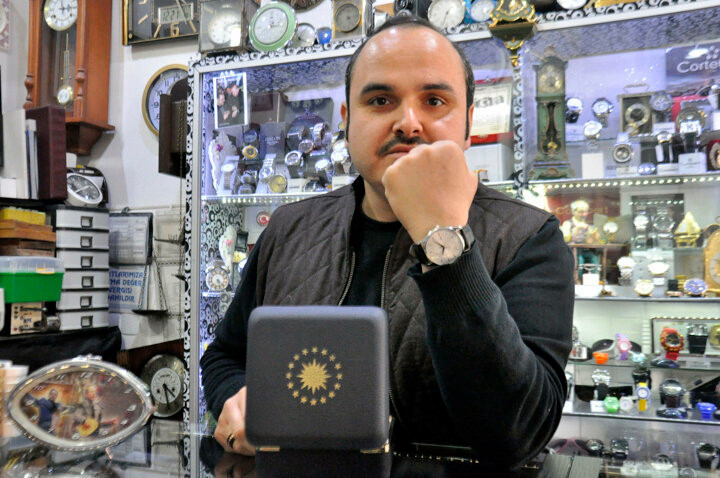 "At the time, I asked the president for the watch on his arm for my collection. He didn't forget and sent the watch to me as he had promised 2 years ago."
"Erdoğan liked my July 15 commemorative watch very much and showed me their July 15 watch, saying: "Look! We had this watch made. What do you think?" I was honored that he kept his promise amidst all his work. This watch has taken its place amongst my most valuable collection ," he said.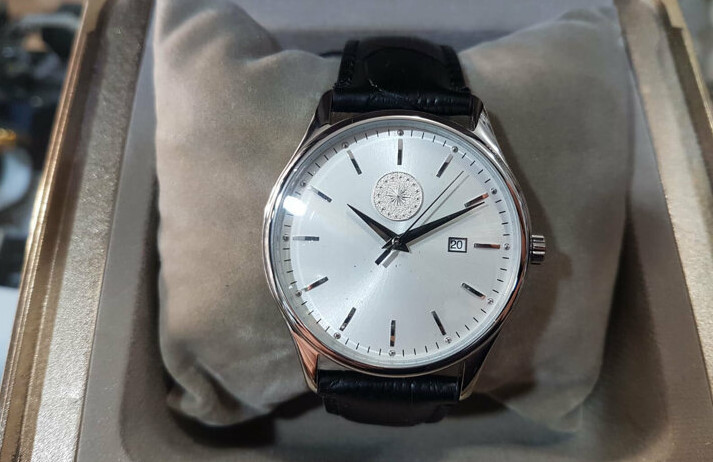 Uysal added that he had also presented custom-made watches to former Prime Minister Ahmet Davutoğlu, businessman Ali Ağaoğlu and Turkish artists such as Orhan Gencebay and İbrahim Erkal.