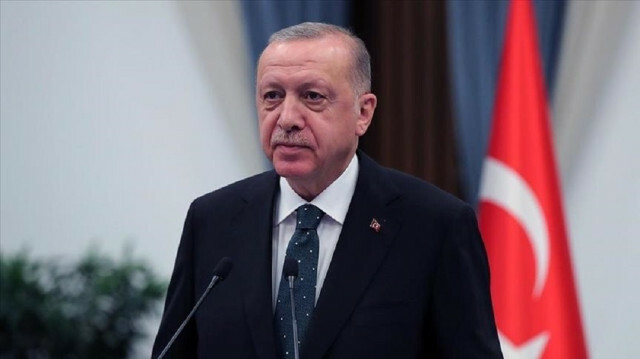 Turkey's president on Monday extended his sincere best wishes on the Jewish festival of Hanukkah, noting that Turkey's geography has been home to a variety of distinguished cultures for thousands of years.
"Aware of the historical responsibility that this richness brings, we see it as one of our most important duties to stand against discrimination on the basis of language, religion, or race, and to ensure that all our citizens can live together freely and safely," Recep Tayyip Erdogan said in a statement.
He underlined that at a time when intolerance towards different beliefs and identities in the world is rising, Turkey stands against all kinds of discrimination and takes all necessary steps to "properly fulfill this responsibility that history has imposed" on the nation.
"With these thoughts, I congratulate all Jews, especially our Jewish citizens, on the Hanukkah festival, and hope that this special day brings peace," he added.
Hanukkah is an eight-day holiday marking the rededication of the second Jewish Temple in Jerusalem in the second century B.C.
Also known as the Festival of Lights, Hanukkah in 2021 started on Sunday evening and is set to end on the evening of Dec. 6.