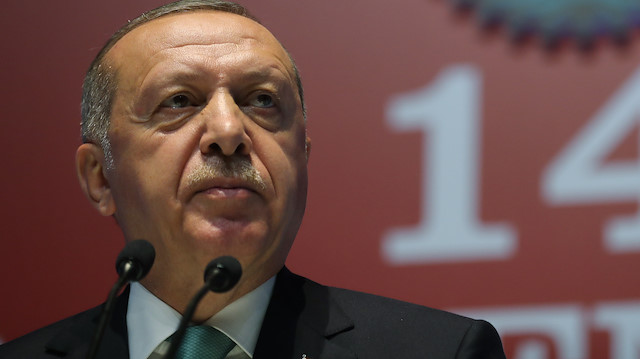 History will never forget the Srebrenica genocide that claimed the lives of more than 8,000 innocent people, said Turkish President Recep Tayyip Erdoğan on Thursday as he marked the 24th anniversary of the deadly 1995 massacre.
More than 8,000 Bosnian Muslim men and boys were killed after Bosnian Serb forces attacked the UN "safe area" of Srebrenica in July 1995, despite the presence of Dutch troops tasked with acting as international peacekeepers.
Srebrenica was besieged by Serb forces who were trying to wrest territory from Bosnian Muslims and Croats to form their own state.
The UN Security Council had declared Srebrenica a "safe area" in the spring of 1993. However, Serb troops led by Gen. Ratko Mladic -- later found guilty of war crimes, crimes against humanity, and genocide -- overran the UN zone.
The Dutch troops failed to act as Serb forces occupied the area, killing about 2,000 men and boys on July 11 alone. Some 15,000 Srebrenica people fled into the surrounding mountains, but Serb troops hunted down and killed 6,000 of them in the forests.