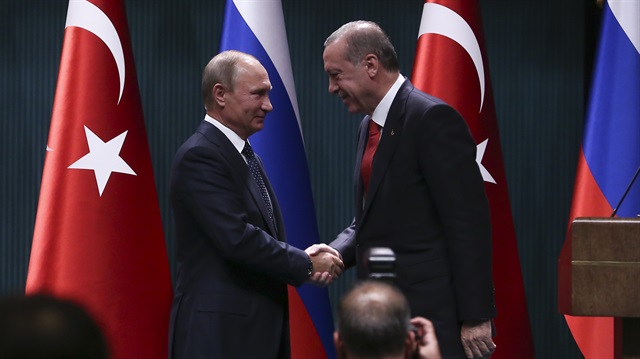 President Recep Tayyip Erdoğan and his Russian counterpart Vladimir Putin stressed close cooperation on regional issues and the economy in a phone call.
According to presidential sources, the two heads of state held the phone call on Friday evening.
Erdoğan and Putin discussed relations between Turkey and Russia and regional developments. The two leaders evaluated the de-escalation zones in Syria, especially in Idlib, and also discussed the Astana peace talks.
Erdoğan and Putin said they were pleased by the the mutual trade volume which has increased by 21.7 percent in the first eight months of 2017 compared to the same period of the previous year. The leaders spoke about business cooperation between the two countries in the fields of trade, economy and energy.
The two heads of state expressed that reciprocal visits contributed greatly to strengthening the cooperation between Turkey and Russia.