Erdoğan says 2-state solution in Cyprus must be discussed
2 different peoples, 2 separate states exist on Cyprus, says Turkish president
NEWS SERVICE,  
AA  
Monday 08:26, 16 November 2020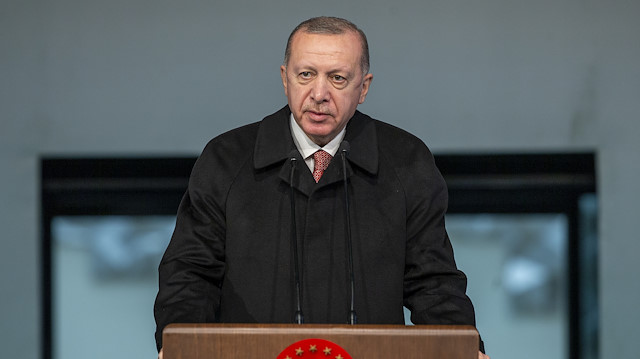 Turkish President Recep Tayyip Erdogan
A two-state solution needs to be negotiated in Cyprus on the basis of sovereign equality, Turkey's president said on Sunday.
"There are two different people and two separate states in Cyprus. The 2-state solution needs to be negotiated on the basis of sovereign equality," said Recep Tayyip Erdogan, speaking at a ceremony on the Turkish Republic of Northern Cyprus's (TRNC) 37th anniversary.
Underlining the necessity of sovereign equality as a basis for such negotiations, Erdogan said the "will of the Turkish Cypriots has manifested in this direction in the last elections."
"The Greek Cypriots don't want to share power and prosperity equally with the Turkish Cypriots, who are the co-owners of the island, and they say this clearly. This is the reason why they constantly avoid sitting at the table with the Turkish Cypriots on hydrocarbon resources," he added.
Ankara's priority is to reach a sustainable solution in Cyprus and ensure the legitimate rights and security of Turkish Cypriots, he said.
Erdogan stressed that Turkish Cypriots are the only victims in the Cyprus issue and have been ignored for years as their rights were usurped.
After its recent partial reopening, the abandoned town of Maras in the TRNC will quickly revive, Erdogan said, adding that it would no longer be a symbol of deadlock.
He added that the decision to reopen the town was meant to eliminate existing grievances, not create new ones.
The abandoned town of Maras in Gazimagusa, also known as Famagusta, partially reopened for public use on Oct. 8.
Maras had so far been a ghost town to which entry was forbidden, except for Turkish army personnel stationed in the TRNC.
On the ongoing dispute in the Eastern Mediterranean, Erdogan said Turkey has been emphasizing for years that energy resources in the region could become an opportunity for cooperation.
"However, our well-intentioned efforts were not rewarded. In particular, European countries bowed to the spoiled actions of the Greek Cypriot administration and Greece, in addition to missing opportunities for diplomacy," Erdogan said.
The Turkish president underlined that the EU accepted the Greek Cypriot administration as a member before the resolution of the Cyprus issue despite vows to the contrary.
He added that after this, the Greek Cypriot administration signed deals on maritime jurisdictions with Egypt in 2003, Lebanon and Israel in 2010, setting so-called licensed areas in 2007 and initiated international tenders.
"All warnings made by Turkey and the Turkish Cypriots in this course of events were unfortunately ignored by the international community," said Erdogan.
"No equation in the Eastern Mediterranean where Turkey and the Turkish Republic of Northern Cyprus are not fairly involved will bring peace and stability," he added.
Erodgan said they would continue to strengthen the TRNC and implement large-scale projects, adding that with a 2015 water supply project the country's drinking water issues had been solved.
"With the opening of agricultural irrigation lines, a total area of 71,540 decares [17,678 acres] will be irrigated. Thus, an increase of 127 million liras [$16.6 million] in income will be achieved in the economy of Northern Cyprus," he said.
Erdogan went on to say that Turkey's projects to bring natural gas and electricity to Turkish Cyprus are ongoing, adding that Turkey would never abandon the TRNC.
He cited a financial cooperation agreement, signed with the efforts of Turkey's Vice President Fuat Oktay, worth 2.3 billion Turkish liras, which includes financial support in different areas from agriculture to tourism.
Underlining that Ankara had provided financial aid worth 149 million Turkish liras [$19.4 million] to the TRNC for efforts to curb COVID-19, Erdogan said an emergency hospital would be opened after it was built in a very short time.
Erdogan said that Turkey's National Education Ministry had gradually opened the Education Information Network (EBA) to the use of students in the TRNC.
He added that Turkey had implemented 18 industrial infrastructure projects.
"We step up our efforts for the construction of a sustainable economic structure in Cyprus. Despite the challenges ahead, we have the means and will to further improve the quality of living of the Turkish Cypriot people."
Erdogan noted that Turkey had so far transferred 162 million Turkish liras ($21.1 million) to infrastructure projects in TRNC in 2020.
Cyprus has been divided into a Turkish Cypriot government in the north, and Greek Cypriot administration in the south since a 1974 military coup aimed at Cyprus' annexation by Greece.
Turkey's military intervention as a guarantor power in 1974 put an end to years of persecution and violence against Turkish Cypriots by ultra-nationalist Greek Cypriots.
#
Turkish Republic of northern Cyprus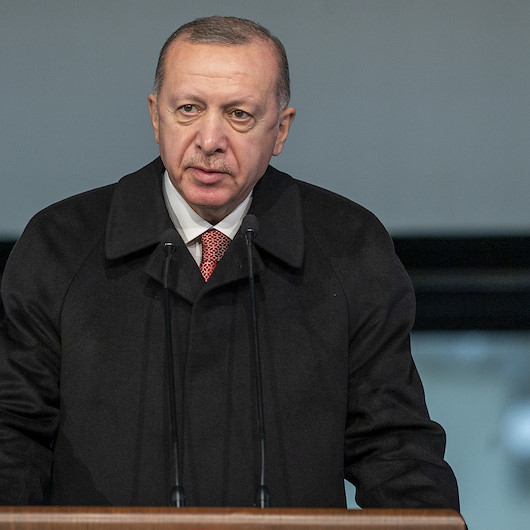 Erdoğan says 2-state solution in Cyprus must be discussed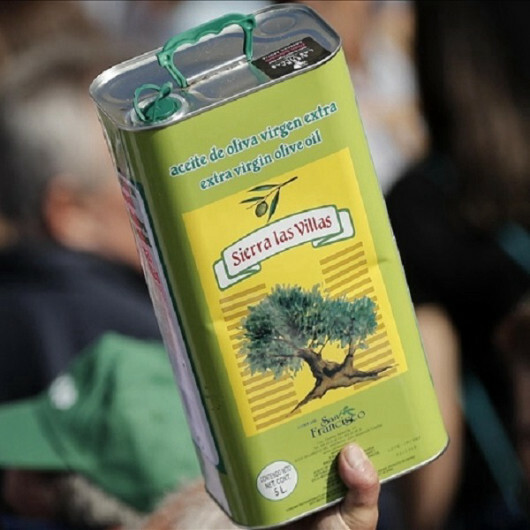 Olive oil could become a 'luxury product' in Spain: Agriculture minister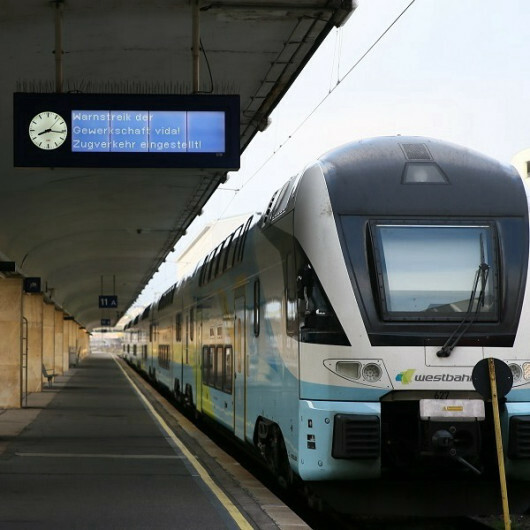 Railway strike causes travel chaos in Austria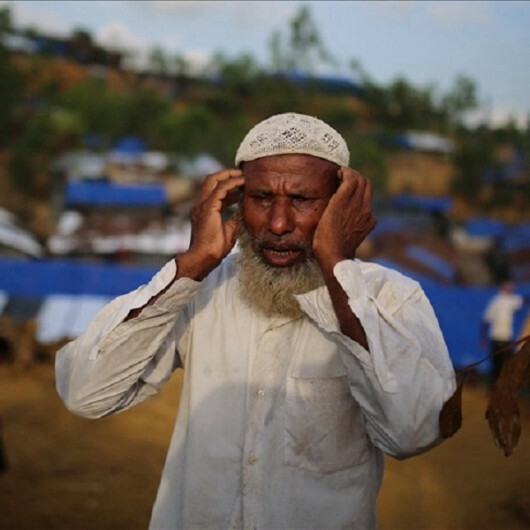 Rohingya Muslims stuck between Myanmar's military junta, rebel Arakan Army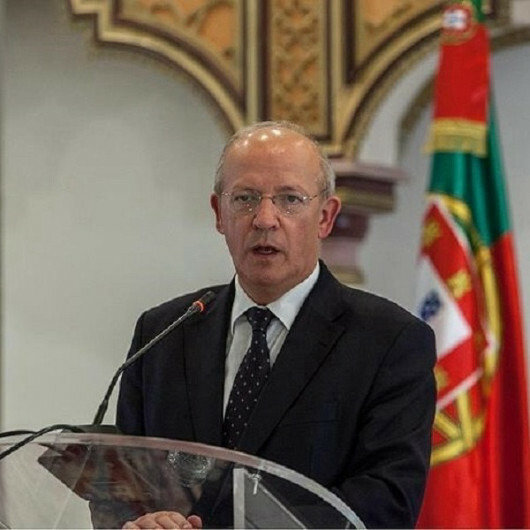 Portugal leader denies problems with Qatar after 'hostile comment' row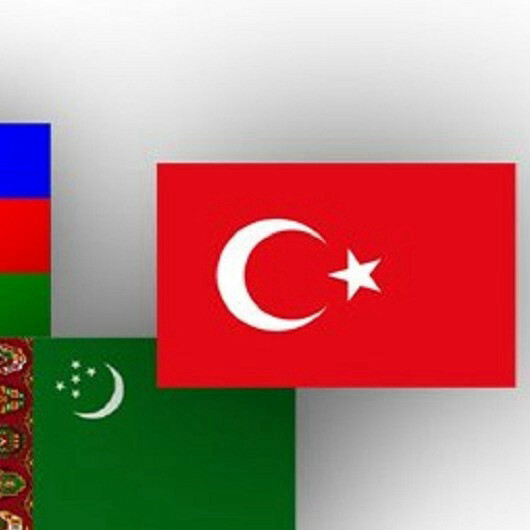 Turkiye, Azerbaijan and Turkmenistan plan to sign new agreements