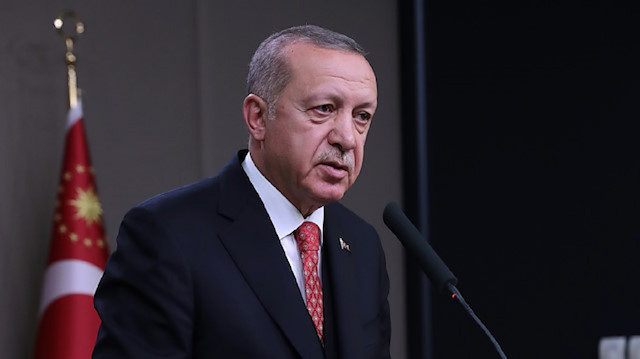 President Tayyip Erdoğan said recordings related to the killing of Jamal Khashoggi, which Turkey has shared with Western allies, are "appalling" and shocked a Saudi intelligence officer who listened to them, Turkish media reported on Tuesday.
Khashoggi, a critic of de facto Saudi ruler Prince Mohammed bin Salman, was killed in Saudi Arabia's Istanbul consulate last month in a hit which Erdoğan says was ordered at the "highest levels" of the Saudi government.
Erdoğan told reporters on his plane returning from a weekend visit to France that he discussed the Saudi journalist's killing with the U.S., French and German leaders at dinner in Paris.
"We played the recordings regarding this murder to everyone who wanted them from us. Our intelligence organisation did not hide anything. We played them to all who wanted them including the Saudis, the USA, France, Canada, Germany, Britain," he said.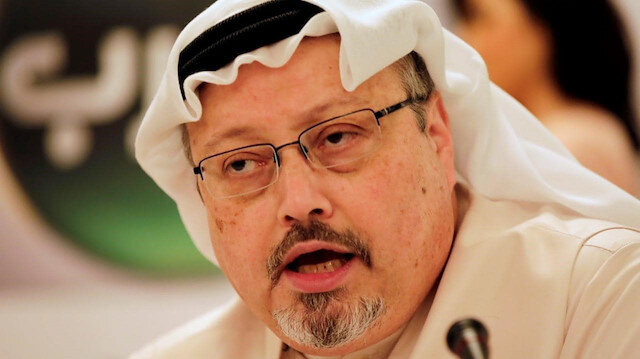 "The recordings are really appalling. Indeed when the Saudi intelligence officer listened to the recordings he was so shocked he said: 'This one must have taken heroin, only someone who takes who heroin would do this," he added.
Khashoggi's killing has provoked global outrage but little concrete action by world powers against Saudi Arabia, the world's largest oil exporter and a supporter of Washington's plans to contain Iranian influence across the Middle East.
Erdoğan said it was clear the murder was planned and that the order came from the top level of Saudi authorities but that he could not think such a thing of King Salman, for whom he has 'limitless respect'.
"The crown prince says 'I will clarify the matter, I will do what is necessary'. We are waiting patiently," Erdoğan said, adding that the perpetrators of the killing were among 18 suspects detained in Saudi Arabia.
"It must be revealed who gave them the order to murder."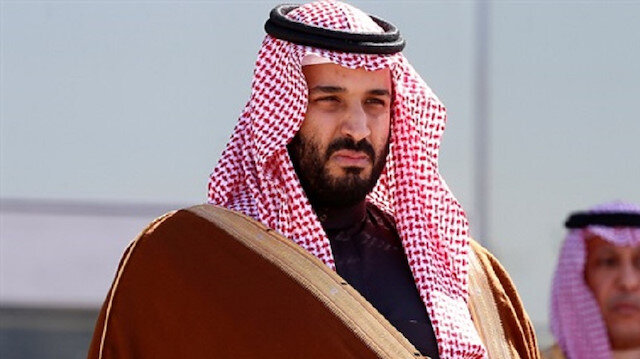 Erdoğan has not given details of the contents of the tapes but two sources with knowledge of the issue have told Reuters that Turkey has several audio recordings.
They include the killing itself and conversations before the operation which Turkey subsequently uncovered, the sources said. These had led Ankara to conclude from an early stage that the killing was premeditated, despite Saudi Arabia's initial denials of any knowledge or involvement.
Saudi Arabia's prosecutor Saud al-Mojeb has since said Khashoggi's killing was planned in advance, although another Saudi official said Prince Mohammed had no knowledge of the specific operation.
Pressing to resolve the Halkbank issue
Regarding his conversation with U.S. President Donald Trump, Erdoğan said they discussed the Halkbank issue and agreed to resume talks to resolve it.
"Mr. Trump instructed the respective minister, the Treasury Secretary, to contact our Minister of Finance and Treasury Mr. Berat within 24 hours. They discussed what can be done with regards to this topic."
A U.S. court in May jailed a Halkbank executive for helping Tehran get round U.S. sanctions. Halkbank denies any wrongdoing and Erdoğan has condemned the court case as a political attack on his government.
Erdoğan said he brought up the issue of Halkbank again, which prompted the same response from Trump, who said he personally gave orders to the Secretary of Treasury to deal with the issue.
"I will give instructions the moment I get back. I thought it was resolved. Why is it taking so long?" Trump said, according to Erdoğan.
Different developments east of the Euphrates
Addressing questions on Syria, Erdoğan praised Turkey's efforts in Idlib which helped avert disaster in the heavily-populated opposition stronghold.
"We attached great importance to the Idlib issue. Our successes there are appreciated."
Ankara and Moscow signed a memorandum of understanding calling for the "stabilization" of Idlib's de-escalation zone, in which acts of aggression are expressly prohibited.
Under the deal, opposition groups in Idlib will remain in areas in which they are already present, while Russia and Turkey will conduct joint patrols in the area with a view to preventing renewed fighting.
Syria has only just begun to emerge from a devastating conflict that began in 2011 when the Assad regime cracked down on demonstrators with unexpected ferocity.
"It seems to me that there's a lack of communication with regards to issues relating to the YPG. I said 'there are many things we can do together in this regard.' You see, we're unable to resolve the east of the Euphrates issue and there are different developments there."
Erdoğan has repeatedly vowed to eradicate the east of the Euphrates River in Syria from terrorists of the Kurdistan Workers' Party (PKK)'s Syrian affiliate, the YPG.