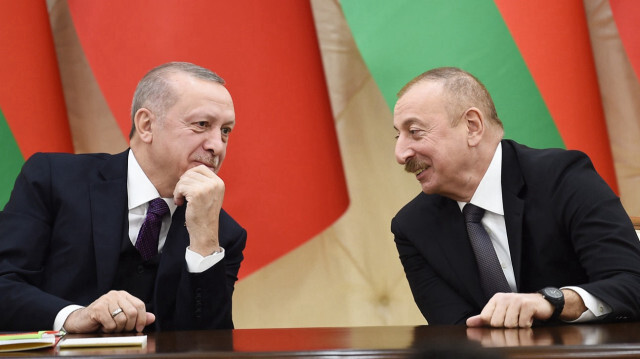 Erdogan to visit Azerbaijan's Nakhchivan exclave on Monday
Turkish President Recep Tayyip Erdogan will pay a one-day visit on Monday to Azerbaijan's autonomous Nakhchivan exclave upon the invitation of his Azerbaijani counterpart Ilham Aliyev.
Erdogan and Aliyev will discuss bilateral relations, as well as regional and global issues, particularly the recent developments in Karabakh, Türkiye's Communications Directorate said on Sunday.
The leaders are expected to attend the groundbreaking ceremony of the Igdir-Nakhchivan natural gas pipeline and inaugurate the modernized Nakhchivan military complex.
Ankara and Baku agreed in 2020 to supply natural gas from Türkiye to Azerbaijan's Nakhchivan Autonomous Republic in a memorandum of understanding.
The new 85-kilometer-long gas pipeline will run from Türkiye's eastern province of Igdir to Sederek in western Azerbaijan, with an annual capacity of 500 million cubic meters (mcm) and 1.5 mcm daily.
The project will be realized through a partnership between Türkiye's crude oil and natural gas pipeline trading company BOTAS and Azerbaijan's state oil company SOCAR.
#
Igdir-Nakhchivan natural gas pipeline
2 months ago