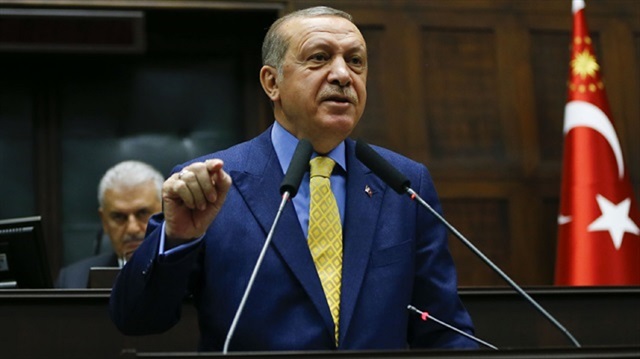 Turkish President Recep Tayyip Erdoğan on Tuesday addressed his phone call with Trump that took place last week and stated that the U.S. and Turkey were on the "same wavelength," adding that their communication will continue in the coming days.
He said that they had discussed many issues in detail, from the Kurdistan Workers' Party (PKK)-affiliated People's Protection Units (YPG) terrorists to the Fetullah Terrorist Organization (FETÖ) in addition to bilateral cooperation in the defense industry.
Trump "clearly stated that weapons will not be given to the YPG anymore and said that essentially this nonsense should have been ended before," Turkish Foreign Minister Mevlüt Çavuşoğlu said on Friday.
The Democratic Union Party (PYD) and its military People's Protection Units (YPG) wing are Syrian branches of the Kurdistan Worker's Party (PKK), which has waged war against Turkey for more than 30 years.
Turkey has repeatedly objected to U.S. arms being sent to the PYD, due to its links to the terrorist organization the PKK.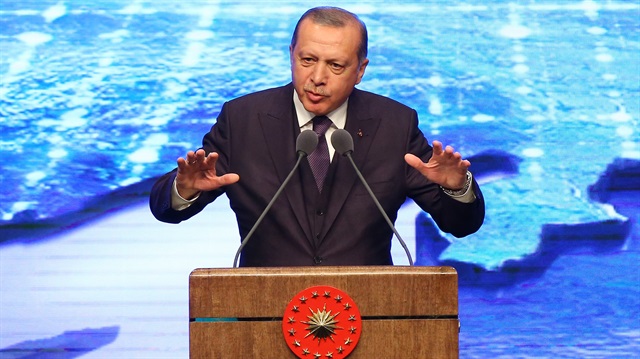 Syria summit in Sochi
Erdoğan highlighted the importance of the mutual understanding between Turkey, Iran and Russia during the Sochi summit.
The Turkish president, his Russian counterpart Vladimir Putin and Iran's Hassan Rouhani met in the Russian Black Sea resort for a summit and gave messages highlighting the need for a political solution in Syria while supporting its territorial integrity.
"Critical decisions were taken by Turkey, Russia and Iran regarding the future of Syria at the trilateral summit held in Sochi, and efforts will continued to be made for the settlement of peace in the country. It is very important that the three countries agreed to apply the Astana talks in practice," Erdoğan said.
Erdoğan calls on Muslim world to unite against Daesh
Regarding the ongoing violence in Syria, Erdoğan said that the damage caused by the Daesh terrorist organization and the regime cost one million Muslims their lives in Syria.
"I am calling on the Muslim world to fight against this group of murderers who are on the Daesh front. We should also carry out joint efforts against PKK/PYD/YPG murderers," he noted.