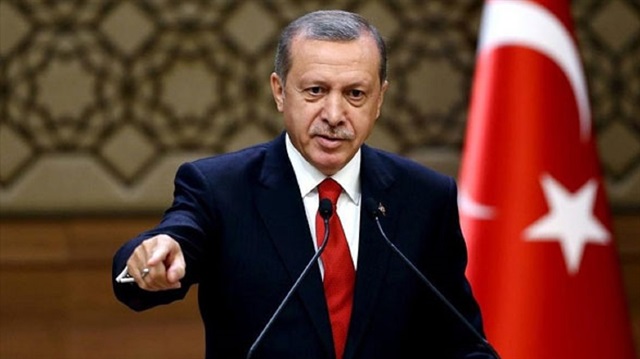 Turkish President Recep Tayyip Erdoğan has said that Turkey have killed more than 3,000 Daesh and 10.000 PKK terrorists in the past 18 months.

In a rally Saturday promoting constitutional changes -- which will be subjected to a referendum on April 16 -- in Turkey's southwestern Tekirdag province, Erdoğan said: "In the past year and a half, we have neutralized more than 3,000 Daesh, and 10,000 PKK terrorists."

Erdoğan said that Turkey would continue to fight against terrorism until all terror organizations were eradicated.

He added: "There is a Turkey now that brings confidence to friends and spreads fear to terrorist organizations."

Since it resumed its armed campaign in July 2015, the PKK -- listed as a terrorist organization by Turkey, the U.S., and EU -- has been responsible for the deaths of approximately 1,200 security personnel and civilians, including women and children.

A Turkish-led Operation Euphrates Shield began last August to improve security, support coalition forces, and eliminate the terror threat along the Turkish border using Free Syrian Army fighters backed by Turkish artillery and jets.