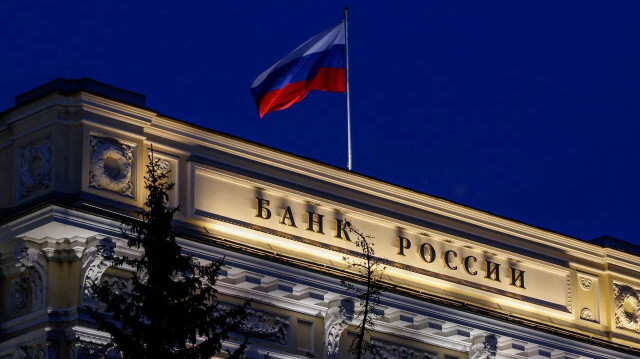 EU froze over $215B worth of assets of Russian central bank: Official
EU countries froze over €200 billion ($215 billion) worth of assets of the Russian central bank, an EU official confirmed on Thursday.
The "member states have reported to the (European) Commission over €200 billion of immobilized assets of the Russian Central Bank," Christian Wigand, spokesperson in charge of justice, told reporters at the EU executive body's daily news briefing.
It is the first time that the EU announced the sum of the frozen assets and reserves of the Russian central bank after the bloc's latest sanctions package obliged EU operators to report to the European Commission.
Wigand asserted that EU officials are in "intense work" to find legal ways to "make use of the immobilized assets of the Russian central bank" as the EU is "determined to make Russia pay for the damage that it is doing to Ukraine."
He explained that one of the options is to use the interests of the frozen assets to help Ukraine.
EU countries are currently preparing the 11th sanctions package over Russia's war in Ukraine, focusing to enforce the existing measures and prevent circumvention.
7 days ago