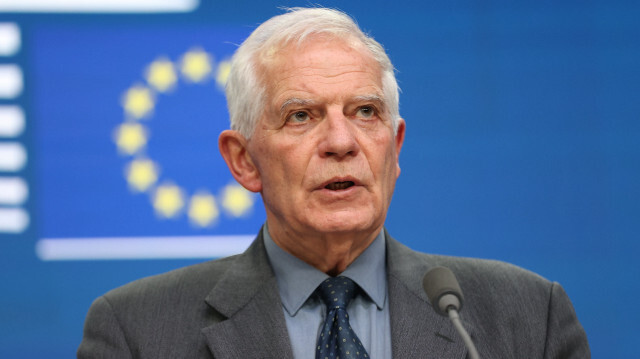 EU High Representative for Foreign Affairs and Security Policy Josep Borrell
The EU is doing its best to help Türkiye in this difficult time, in the wake of two major earthquakes, said the bloc's foreign policy chief on Tuesday.
Speaking to Turkish journalists in Brussels, Joseph Borrell stressed that the union had mobilized its maximum capabilities to help Türkiye following the deadly quakes, including rescue teams and relief materials.
He said relations between Ankara and Brussels were tenser when he took his post three years ago but recently got relatively more stable.
Borrell added, however, that bilateral relations are not without significant problems.
According to him, Ankara's close relations with Moscow and a possible Turkish military operation in northern Syria due to the terror threat by the terrorist group PKK are sources of disagreements between the union and Türkiye.
Türkiye is a crucial partner to the union and an important actor in the region, Borrell said, adding that bilateral relations hence should be improved.
At least 8,574 people were killed and 49,133 others injured when two strong earthquakes struck southern Türkiye early Monday, according to the latest official figures.
The magnitude 7.7 and 7.6 quakes, centered in the Kahramanmaras province, struck 10 provinces and affected more than 13 million people.
2 ay önce