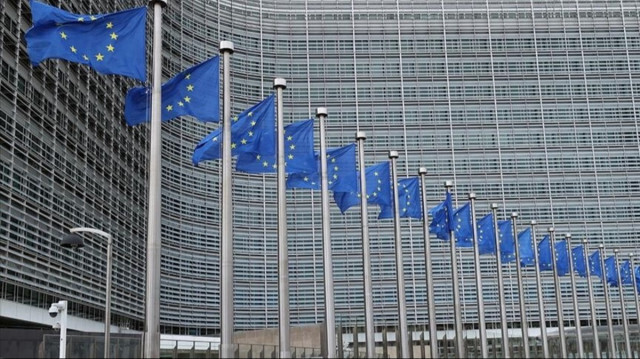 The EU on Sunday strongly condemned a "hideous attack" on police in northern Kosovo which claimed the life of an officer.
"I condemn in the strongest possible terms the hideous attack by an armed gang against Kosovo Police officers in Banjska/Banjskë in the north of Kosovo, which left one police officer dead and two injured," EU foreign policy chief Josep Borrell said in a statement.
"All facts about the attack need to be established. The responsible perpetrators must face justice," he added.
A police officer was killed and another injured in northern Kosovo earlier on Sunday after a patrol unit clashed with a group of armed ethnic Serbs.
Borrell urged parties to de-escalate the situation in the region.
"More innocent lives are at risk in ongoing hostilities in the surroundings of Banjske Monastery. These attacks must stop immediately. The EU and its Member States repeatedly urge all actors to work to de-escalate the situation in the north of Kosovo," he said.
According to Borrell, the EU Rule of Law Mission in Kosovo, is on the ground as a second security responder and in close contact with authorities and NATO's peacekeeping mission.
He spoke with Kosovo Prime Minister Albin Kurti following the "hideous and cowardly terrorist attack," and once again condemned the attack, according to a statement from Borrell's office.
He also spoke with Serbian President Aleksandar Vucic, but no further details were provided.
"High Representative Borrell reiterated his call for the assailants to surrender immediately and the release of the pilgrims at Banjska Monastery, for them to leave safely," the statement said.
Borrell also said that EULEX (EU Rule of Law Mission in Kosovo) is ready to support Kosovo institutions in ensuring the stability and security of all communities.
Earlier, police said in a statement that a group of armed Serbs blocked a bridge leading to Banjska village, located near the city of Mitrovica, with two trucks lacking license plates.
A shootout erupted after the group opened fire on police who went to the scene to investigate the issue.
A large number of security forces were dispatched to the region, and the Brnjak border crossing point between Kosovo and Serbia was closed.
Serbia and Kosovo face many disputes as Belgrade sees its neighbor as its territory and has blocked its efforts to join international organizations and obtain recognition from other states.
The leaders of the two nations met in EU-facilitated talks in Brussels to normalize relations. But, the parties have so far struggled to implement the agreements reached.
3 ay önce