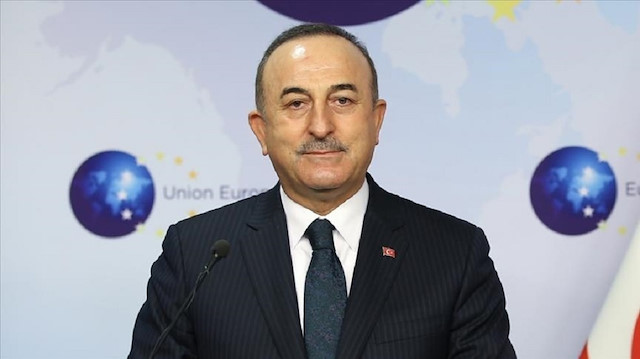 Turkey and the EU agreed on working on a roadmap for enhancing relations, the Turkish foreign minister said Friday.
Our EU counterparts are also determined to improve ties with Turkey, we would like to see this in practice as well, Mevlut Cavusoglu told a news conference during his visit to Brussels.
The presidents of the European Council and Commission will visit Turkey upon Turkish President Recep Tayyip Erdogan's invitation for talks on Turkey-EU relations, Cavusoglu noted.
Cavusoglu, who arrived in Brussels on Wednesday for a two-day visit, met a number of top officials, including European Council President Charles Michel, EU Commission President Ursula von der Leyen, and the bloc's foreign policy chief Josep Borrell.