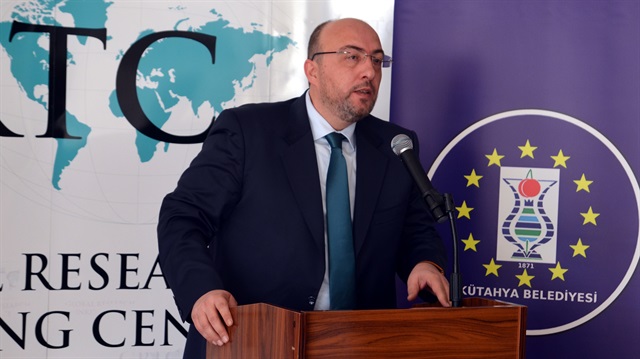 The Dutch government is the only party responsible for the crisis between Turkey and the Netherlands, a leading Turkish theologist said Sunday.

Mustafa Önsay, who chairs the Turkey's western Kutahya-based Global Research Thinking Center, said on his website that the behavior of the Netherland should worry not only Turkey but also Western countries "that say they are sensitive to human and protecting their rights" because it disrespected human rights and democracy, although Turkish ministers acted according to established protocols.

The Dutch government on Saturday canceled a flight permit for Turkish Foreign Minister Mevlüt Çavuşoglu before authorities blocked a convoy carrying Family Minister Fatma Betül Sayan Kaya from entering the Turkish consulate in Rotterdam.

The ministers were due to meet the Turkish expat community ahead of the April 16 referendum on constitutional reforms.

Onsay said the actions of the Dutch police toward Turkish protestors in Rotterdam following the incidents should be taken to the European Court of Human Rights because the rights of the demonstrators were violated by authorities.

Police sicced dogs on protestors that resulted in bites to some demonstrators, video footage showed.

Önsay said there is a danger Europe will return to the darkness of the Meddle Ages.

He added that political and diplomatic authorities should apply all sanctions on the Netherlands.