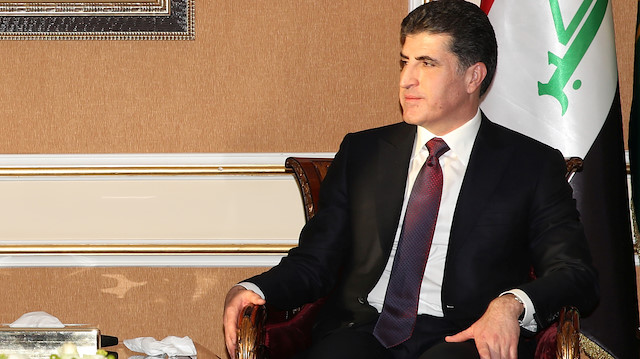 President of Iraq's Kurdish Regional Government (KRG) Nechirvan Barzani on Friday saw that the Iraqi parliament's decision to expel foreign forces was a "bad precedent" in Iraq, as it was issued by "the Shia blocs" only.
In statements reported by local media, Barzani said that "the decision taken by the Iraqi parliament was not good and that the Kurds and Sunnis did not take part in making it."
On Jan. 5, the Iraqi parliament voted for a resolution calling for the government to remove foreign forces from the country during a session boycotted by Kurdish representatives and most of Sunni law makers.
The decision was made after the killing of Gen. Qasem Soleimani, the head of the Islamic Revolutionary Guard Corps' Quds Force, and Abu Mahdi al-Muhandis, the deputy head of Iraq's Hashd al-Shaabi or Popular Mobilization Forces in a U.S. airstrike on Jan. 3 in Iraq.
Barzani added that the decision "set a bad precedent as it was taken by the Shia bloc without consulting any of the main components of this country, the Kurds and the Sunnis [Arabs]."

"It was a very critical step which was taken without seeking consensus and thus violating the spirit of the Iraqi constitution," he added.
Barzani went on to note that "it is better now to engage seriously and hold talks between Iraq and the U.S. on the future of the American presence in the country."