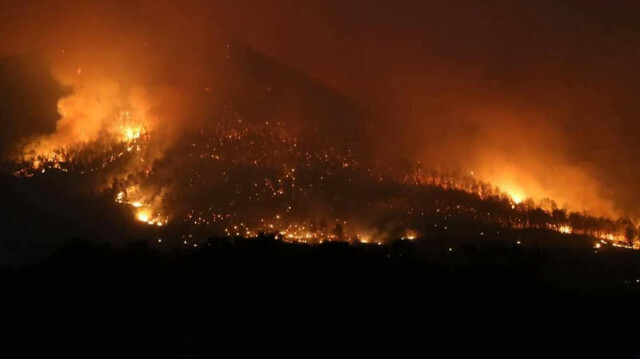 The Fener Greek Orthodox patriarch in Turkey on Saturday conveyed his condolences to the victims of massive forest fires in southern Turkey.
"Heavy rainfall, flooding, landslides and subsequent forest fires caused by extreme climate events in our country in recent weeks deeply upset all of us," said Bartholomeos in a message he sent to Turkish Agriculture and Forestry Minister Bekir Pakdemirli.
"We ask for mercy from Almighty God for our citizens who have lost their lives, and patience for their relatives." he said.
"While we wish quick recovery to our injured and damaged citizens, we pray for a compensation of material and spiritual losses from the Supreme Creator as soon as possible."
"We share the pain experienced in these disasters with you," the patriarch said, adding: "We support initiatives to make burning forests bloom again, and we wish the Almighty God to bestow strength and health on you and your colleagues who are fighting these disasters."
Pakdemirli has said that most (91 of 101) of the forest fires that started on Wednesday have been contained. In a statement, he said efforts are underway to take the remaining blazes under control.
Besides material damage, at least six people have lost their lives in the fires.