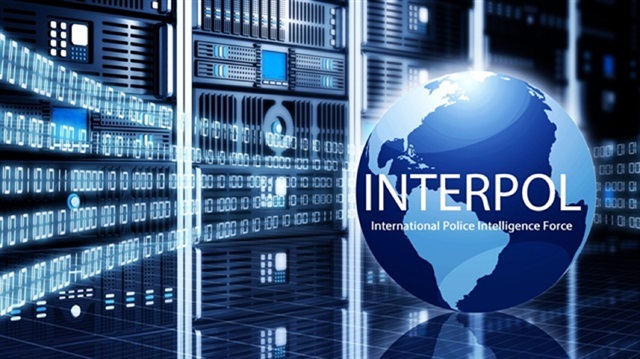 It has been revealed that the International Criminal Police Organization (Interpol) suspended Turkey's authorization to access the wanted persons database in the aftermath of July 15 failed coup attempt. The Turkish police department placed a notice to Interpol for 60 thousand fugitive Fetullah Terrorist Organization (FETÖ) members after the attempt. However, alleging an 'issue of trust' because of the high number, Interpol suspended Turkey's accession to the list. Thus, FETÖ fugitives could easily travel in many countries, particularly in Europe and the USA. The parallel structure members can travel with their current passport without being arrested when they flee abroad, because the system does not show any restriction on their names.
The database, where countries upload the passport information of wanted persons, is also known as the law-enforcement database of Interpol. Just as the passport number of any wanted person is identified by the system anywhere in the world, Interpol takes action and surveillance is applied for the fugitive person. Interpol's decision prevented FETÖ fugitives from being listed on the database.
Turkey, for nearly a year, has continued its attempts so that the International Criminal Police Organization would change its decision. The Interpol General Secretariat was informed that the names were not determined randomly, and many years of legal investigations were carried out regarding thousands of people sought for being affiliated to FETÖ. Interpol's approach to this issue enables FETÖ members who flee abroad to travel with their current passports without the concern of being extradited to Turkey.
FETÖ takes advantage of Interpol's decision
Many members of the organization, such as members of the judiciary, soldiers in NATO, journalists, police officers and bureaucrats, including FETÖ prosecutors Zekeriya Öz, Fikret Seçen and Celal Kara, maintain their lives in a number of countries, particularly in Europe and the USA. Many FETÖ members are known to have applied for asylum, and their requests were granted. Fugitive FETÖ members were also revealed to have made deals with human traffickers and attempted to flee abroad with various methods. Within this scope, Interpol's decision allowed FETÖ fugitives to have what they actually wanted.
6 yıl önce