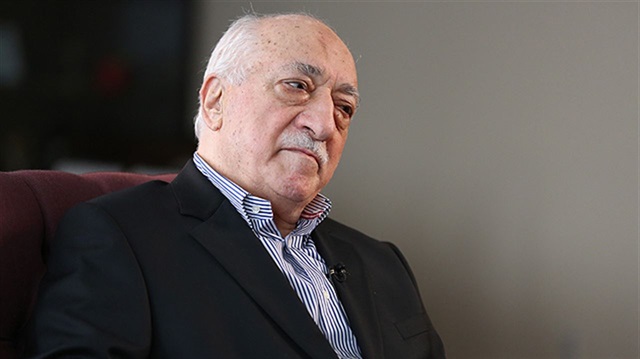 Fetullah Gülen, the plotter of the foiled coup attempt in Turkey, has been working for the Central Intelligence Agency (CIA) of the United States (US), said Vyaceslav Nikonov, the Russian State Duma Representative and the head of the Duma Education Council.
"Gülen is working for the CIA; therefore, the U.S. will never extradite Gülen," Nikonov said during his televised speech on a Russian television channel.
"Former CIA workers George Fidas and Graham Fuller along with Morton Abramowitz, the former Ankara Ambassador of the U.S., were the ones who tried to help Gülen, whose green card application was rejected," Nikonov said.
"The Turkish nation fought against the coup attempt in a heroic way. The parties who attempted the coup in Turkey are responsible for the coup in Ukraine which was aiming at stimulating chaos in Russia," he added.
Meanwhile, Oriental and International Studies Center Director, Turcologist Vladimir Avatkov, said that the move of Turkish President Erdoğan to clean the Turkish institution from the people linked with the FETÖ/PDY terrorist organization might be beneficial for Russian relations.
"Erdoğan's move is according to Russia's interests. In Turkey, there is a serious American opposition. Russia should take advantage of this situation. If Turkey leaves its neo-Ottoman ambitions aside, the relation of Turkey and Russian may be strengthened " Avatkov said.
Fetullah Gülen, who is living in the northeastern U.S. state of Pennsylvania, is indicated to be responsible for the coup attempt of July 15, in which 246 people, including a large number of civilians, were martyred.
Gülen has been pursuing a long-running campaign to overthrow the government through infiltrating the Turkish state, particularly the military, police and judiciary, forming the so-called "parallel state."