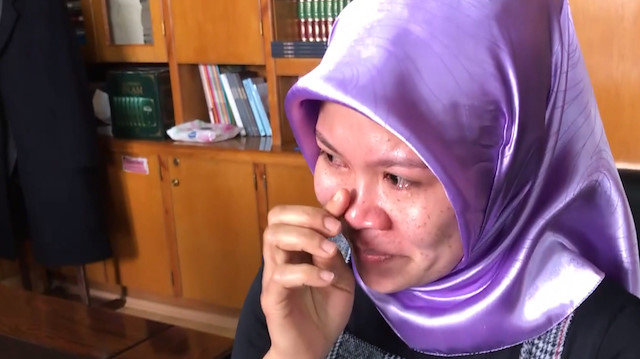 Filipino woman Marlyn Demir converted to Islam in Turkey's northern Karabuk province.
The 32 year-old woman who had visited Turkey five year ago for holiday, fell in love with hotel staff member Mustafa Demir who now became her husband.
Shortly after getting married, she decided to convert to Islam.
"I have always respected her religion. She voluntarily asked me to teach her about Islam in Turkey. She has already been wanting to convert to Islam for a long time. I just tried to help as much as I can," Mustafa Demir said.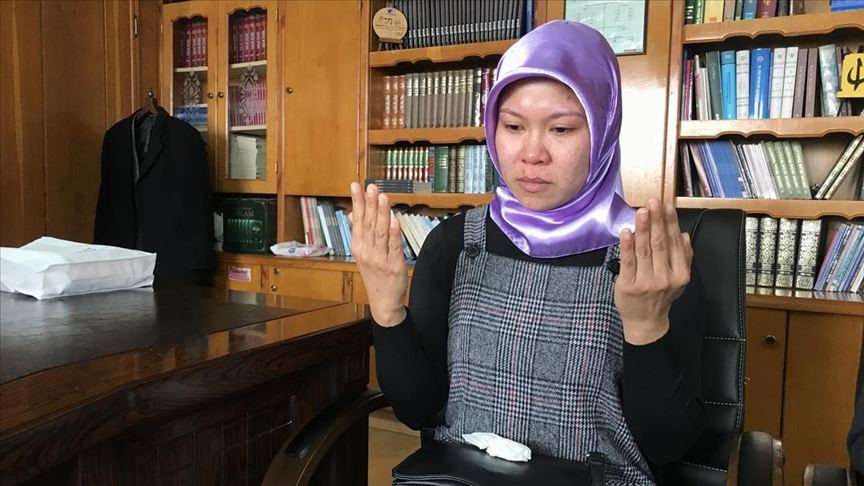 She converted to Islam with a ceremony which was attended by all her family and friends. She recited the Shahadah (Islamic proclamation of faith) while she struggled to hold back tears of joy.
"Now I am more comfortable because I became a Muslim. I have been wanting this for a long time, I had started even fasting without being a Muslim. When my family learned of my decision, they asked 'Is Mustafa forcing you?' I said no, he never forced me. This is entirely my decision and right now all my family and friends respect me," Marlyn Demir said.