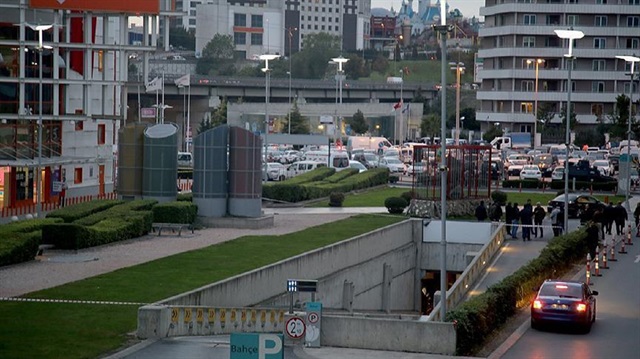 Police arrested four Daesh suspects, including two women who were allegedly planning a terror attack in Istanbul Saturday, according to a police source.
The suspects were held in the car park area of Forum Istanbul shopping mall in Bayrampasa district, which is located in the European part of the city, the source, who spoke on condition of anonymity due to restrictions on talking to the media, said.
The operation to capture the suspects began at around 4.30 p.m. local time (1430GMT) at the car park, the source added.
One of the suspects had been shot in the leg during the operation and was taken to a hospital, the source added.
A bomb squad later carried out two controlled explosions of devices found from the suspects' car.
On Friday night, Istanbul Police's Counter Terrorism Branch launched an operation after a fire outbreak and explosions at two apartments in Istanbul's Esenyurt and Arnavutkoy districts on the European side, the source said.
Authorities then began following the Daesh suspects after learning they were using a white car and then apprehended them from the mall's car park area on Saturday.