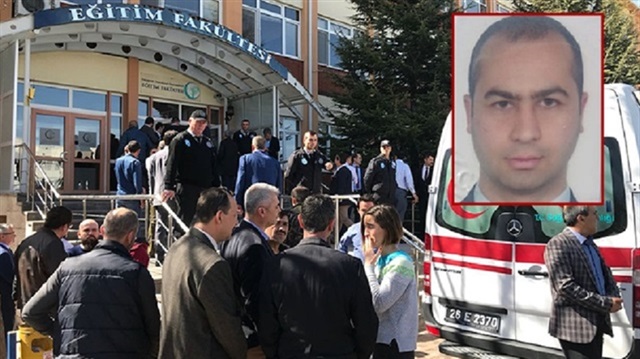 Four people were killed on Thursday in a shooting at the Osmangazi University in Turkey's northwestern province of Eskişehir.
Volkan Bayar (37), a research assistant, killed Deputy Dean Mikail Yalçın, Faculty Secretary Fatih Özmutlu, Research Assistant Yasir Armağan, and Associate Professor Serdar Çağlak. Three others were wounded in the attack.
The university's rector Prof. Dr. Hasan Gönen said that police detained the shooter as he left the building. The motive behind the killings is yet to be ascertained.
Gönen said Bayar first went to the room of faculty dean, who was not there, and shot the faculty secretary.
"Later, he shot our vice dean, associate professor and a research assistant. Security guards followed him after he left the building with the gun, and police apprehended him after a brief chase," he said.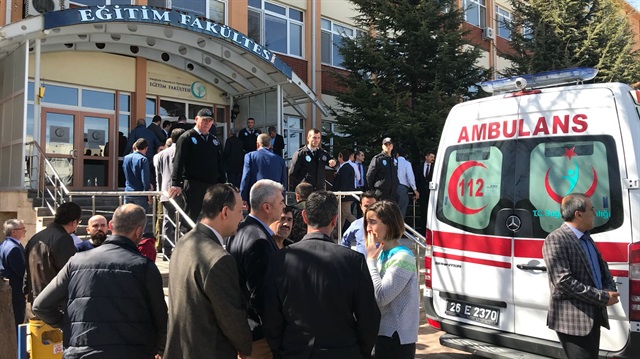 Governor Özdemir Çakacak said the province's chief public prosecutor's office had appointed three prosecutors to the investigation of the incident.
Bayar studied in the United States after completing his undergraduate degree at Ankara's Gazi University in 2004. He received his master's degree from Denver University.
FETÖ links
He was being investigated for possible links to the Fetullah Terrorist Organization (FETÖ), the group behind Turkey's July 15 coup attempt.
Since the failed coup, operations have been ongoing in the military, police and judiciary as well as in state institutions across the country to arrest suspects with alleged links to FETÖ.
"There were personnel who lodged a complaint claiming that he [Bayar] was a FETÖ member. He lodged a complaint to counter this, saying that he was not. Thus, we were investigating the matter," said university rector Prof. Dr. Hasan Gönen.