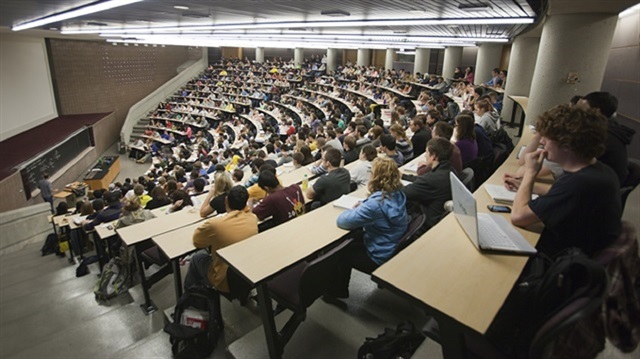 As many as four new universities are to be established in the northwestern Turkish province of Istanbul and western Turkish province of Izmir over an increasing demand.
In Istanbul, Kent University and Beykoz University and in Izmir Bakırçay and İzmir Demokrasi University will start to provide education following the article that was published in the Official Gazette of Turkey.
Most of the new state universities are being housed in existing buildings, which were formerly schools or universities.This allows them to be operational in little time.
The figure of 2015 revealed that there were 190 universities across the country; as 114 of them are state schools and the remaining is private.
However, 15 universities were closed following the bloody coup bid of Fetullah Terrorist Organization (FETÖ) over their links with the terrorist group.
Previously, Turkey's Culture and Tourism Minister Nabi Avcı declared that a Turkish-Russian University is planned to be established in the southern Turkish province of Antalya following the improvement of bilateral relations of Turkey and Russia after the jet crisis of November 24.
Also, there are more than 72,000 foreign students who are being educated in Turkish universities, according to the recent figures.
The highest number of foreign students are from Azerbaijan, which is followed by Turkmenistan, Syria, Afghanistan and Iraq.