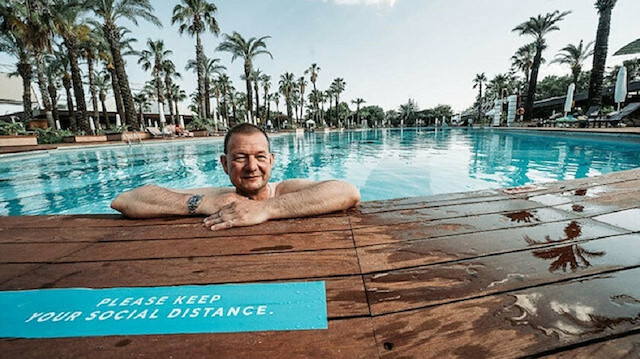 An enthusiastic correspondent from the Germany-based Bild newspaper hopped on a flight from Berlin to Turkey's popular holiday getaway of Antalya, probing the country's safety measures for those seeking a change of atmosphere during the global coronavirus pandemic.
Michael Quandt penned his travel experience as a tourist in Turkey in an article titled "Even the lifeguard wears a mask," mapping out the country's precautions against the virus.
He underlined that it is mandatory for all travelers who board a plane to wear masks and the violation of this rule costs between 70 and 700 euros.
Passengers' body temperatures are also screened at the airport entrance, and tourists who have a temperature of above 37.8 are compelled to take a Covid-19 test.
"Hotel staff offer disinfectants to customers instead of drinks at check-ins and re-measure their body temperature. The hotels are implementing intensified cleaning procedures and they run at half capacity," Quandt wrote.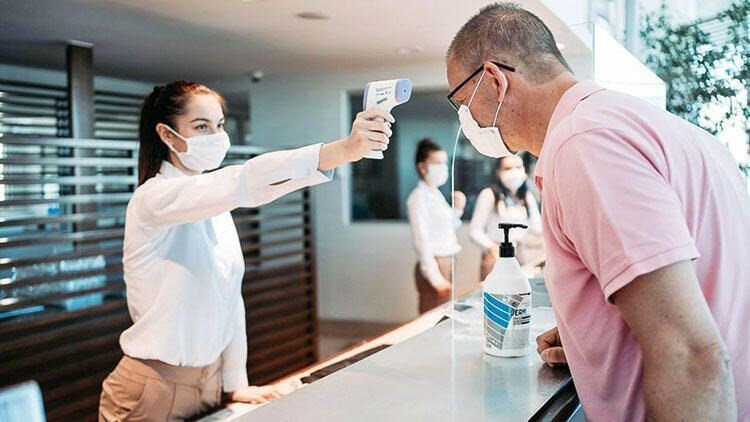 He added that a minimum distance of 2 to 3 meters is required between sunbeds on beaches and pools.
Buffets too have become a thing of the past and now customers are served food by restaurant staff who are obligated to don gloves and masks.
The reporter also added that he took a coronavirus test at a hospital in Antalya 30 hours before his return flight to Berlin which saved him from having to self-quarantine for 14 days after the test came back negative.
Comparing the coronavirus precautions at Berlin's Tegel International airport and Antalya Airport, Quandt lauded Turkey's social distance and hygienic measures and said it topped Germany's precautions.
Germany's leading tour operators have recently called on the government to lift travel warnings for non-EU countries, like Turkey, which have successfully managed the pandemic process.
Turkey is one of the most popular travel destinations for German holidaymakers as nearly 5 million German tourists traveled to Turkey last year.