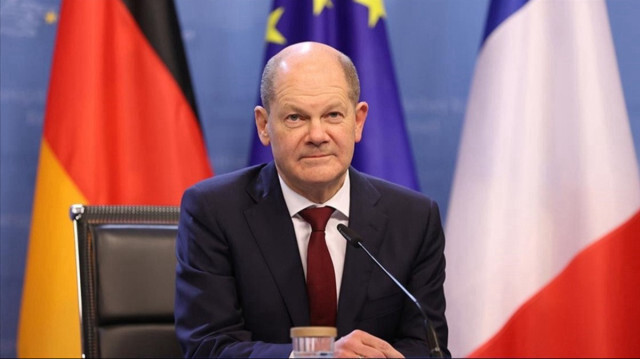 German Chancellor Olaf Scholz on Monday called for a closer cooperation between the EU and African countries on renewables and green hydrogen production.
Delivering a speech at a German-African investment summit in Berlin, Scholz said European countries should support Africa's developing countries for climate-friendly energy solutions.
"If they chose the same development path that we took in Europe or North America around 150 years ago with oil, coal and gas, then our planet will not be able to cope with it," Scholz said.
A closer cooperation between the EU and African countries can promote social and economic development, while protecting the climate and environment, the German chancellor added.
"Renewable energy, climate-friendly technologies, building a hydrogen economy across countries and continents, economic diversification, all of these would provide incredible potential for closer cooperation between us," he said, adding that this collaboration will be for the benefit of both sides.
Scholz said Germany attaches great importance to Africa as part of its energy transition policy and climate protection goals.
"We aim for achieving climate neutrality by 2045, and for that goal Germany will need large amounts of green hydrogen, we will import a large part of it from Africa among other places," he said.
"Many African countries have significantly greater potential than we do when it comes to renewable energies and for the competitive production of hydrogen.
"I am convinced that there are great opportunities here to expand cooperation between German and African companies," he added.
Scholz also announced that Germany will provide an additional €4 billion ($4.4 billion) funding until 2030 to support the investments under the Africa-EU Green Energy Initiative.
12 gün önce