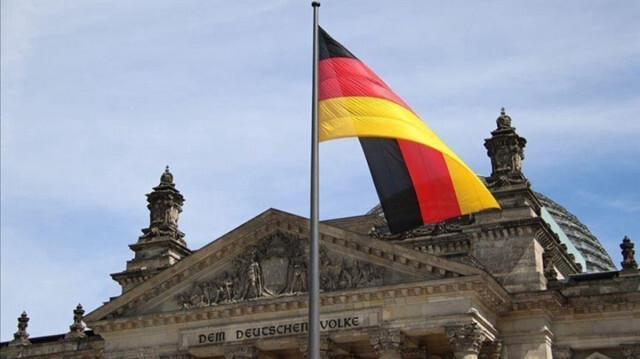 Germany on Monday criticized Israeli Prime Minister Benjamin Netanyahu for showing a map of "The New Middle East" without Palestine during his recent speech at the 78th session of the United Nations General Assembly in New York City.
"Showing a map that does not show territories that are occupied or annexed, so to speak, is something that we naturally reject and that it is of no help with regard to the efforts to reach a negotiated two-state solution," German Foreign Ministry spokesman Sebastian Fischer said during a regular press briefing in Berlin.
He reiterated that his country remained committed to a two-state solution, urging all sides to step up their diplomatic efforts to end the decades-old Israeli-Palestinian hostilities.
"It is clear that we continue to adhere to the goal of a two-state solution," Fischer said.
Addressing the General Assembly on Friday, Netanyahu — whose far-right government is widely viewed as the most extreme in Israeli history — presented a series of maps, including one that did not show the occupied West Bank, East Jerusalem, or Gaza.
These Palestinian territories have been illegally occupied by Israel since 1967, with the exception of Gaza — from which Israeli forces withdrew in 2005 while maintaining an economic stranglehold over the densely populated coastal strip.
2 months ago